Post by Admin on Apr 14, 2020 18:51:30 GMT
Passing through the narrow corridors, it's clear there's no such thing as a typical BABYMETAL fan.There are metalheads in studded jackets, old-school rockers in Harley-Davidson bandanas, unmistakable emo kids, and theatrically made-up goths. You're just as likely to end up stood next to a lairy teenage couple in matching tie-dye outfits as you are a family with young children all wearing ear-protecting headphones. It shows the truly diverse following BABYMETAL have cultivated.
"I was extremely happy to see so many children and lots of girls!" says MOAMETAL about the tour. "I saw girls dressed up like us and I feel so blessed to have such warm fans. I also spotted a lot of hardcore metalheads, and seeing them singing and dancing along to our music is always such a fun sight. It makes me so incredibly happy."
Just as BABYMETAL's music appeals to a broad church, the range of styles and influences that the group have incorporated into their traditionally heavy metal sound has been growing exponentially. The diverse list of guests on last year's METAL GALAXY only scratches the surface of how adventurous things got on that record, with Joakim Brodén of Swedish power metal band Sabaton, Thai rapper F. Hero and Alissa White-Gluz of Swedish death metallers Arch Enemy all making appearances. It means that the band's set for this tour has become an extravagant pic'n'mix of daring flavours, visuals and performance styles.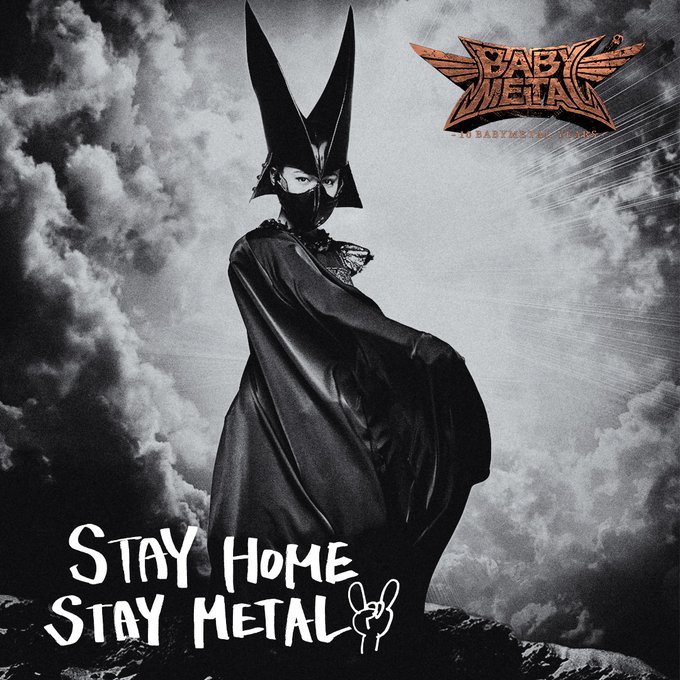 "Each song has its own unique colour, so it's entertaining watching the differences in our fans' reactions when we perform," says SU-METAL, comparing how this tour measures up to their previous UK performances. "I feel that this album has further widened the range of what BABYMETAL is all about."
As if preparing tonight's audience for their journey across these different worlds, the first visuals shown on the giant screen behind the stage are of a diamond spacecraft cruising beyond distant planets, backed by the emotional surge of intro track FUTURE METAL. Then the lights dramatically cut out, only to reveal three dark figures stood like statues when they turn back on – SU-METAL, MOAMETAL and one member of the Avengers, the group of dancers that have been drafted in on rotation since the departure of YUIMETAL in 2018.