Post by Admin on Mar 16, 2014 0:18:34 GMT
CNNi speaks to prof. Victor Ostapchuk of the Uni. of Toronto about the Crimea referendum and the Tatar minority group.
Russia asserted its diplomatic and military muscle Saturday as tensions remained high ahead of a vote on secession in Crimea. About 60 Russian troops in six helicopters and three armored vehicles reportedly crossed into Ukraine's Kherson region and were in the town of Strilkove, on a strip of land just northeast of Crimea. The State Border Guard Service of Ukraine said the Russian troops were on the ground and the Ukrainian guards had taken defensive positions.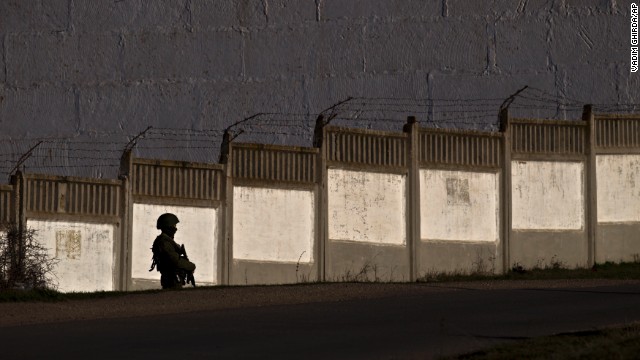 Ukraine's foreign ministry termed the move a "military invasion" and called on Russia to withdraw its forces. Also Saturday, Russia wielded it's veto power as a permanent member of the U.N. Security Council against a U.S. draft resolution that declared Sunday's Crimea referendum invalid. Thirteen of the 15 Security Council members backed the resolution, while China abstained. "The reason only one country voted 'no' today is that the world believes that international borders are more than mere suggestions," said U.S. Ambassador Samantha Power after the vote.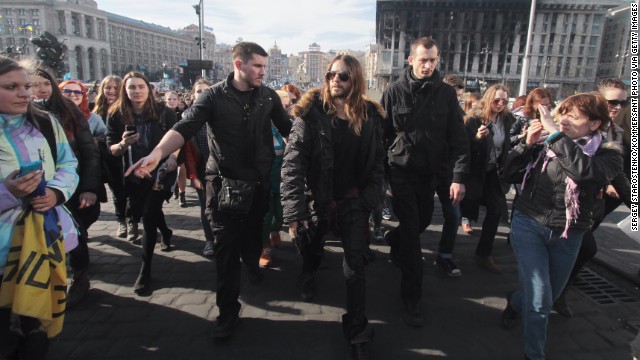 Recent Academy Award winner Jared Leto walks through Independence Square in Kiev, Ukraine, on March 13. During his Oscars acceptance speech in early March, the actor spoke to protesters in Ukraine and Venezuela saying, "We're thinking of you tonight."
The referendum
will present Crimean residents with the choice of whether to secede from Ukraine and join Russia or effectively become independent. Ukraine's acting foreign minister, Andrii Deshchytsia, repeated Saturday the interim government's position that the referendum is illegitimate and will not be recognized by Kiev or the international community.
Ukraine is engaged in a "diplomatic war" with Russia, he said, but is looking for a peaceful resolution to the crisis in Crimea. It will not respond to Russian "provocations," he said. Russia -- which the West and Ukraine insist has the majority ethnic Russian Crimean peninsula under its effective military control -- has come under concerted international pressure to halt its activities there and talk to the interim government in Kiev.