Post by Admin on Sept 5, 2014 15:02:06 GMT
The Ukrainian government and pro-Russia rebels have signed a truce deal to end almost five months of fighting. The two sides, meeting in the Belarusian capital Minsk, agreed to stop firing at 15:00 GMT. President Petro Poroshenko said he would do "everything possible" to end the bloodshed. The rebels said the truce had not changed their policy of advocating separation from Ukraine.
More than 2,600 people have died since rebels stormed several eastern cities. The move prompted a military operation by Ukrainian forces to retake the cities. The rebels, who had largely been pushed back towards their strongholds of Donetsk and Luhansk, made new advances in recent days. Fighting was continuing on Friday around Mariupol, a coastal city about 110km (70 miles) south of Donetsk.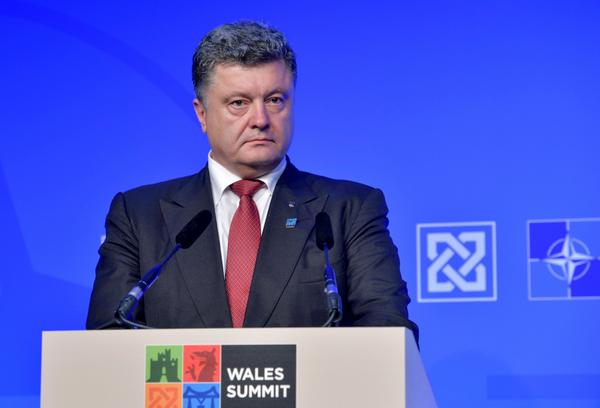 В Мінську підписали попередній протокол до угоди про припинення вогню. Цей протокол має набути чинності в п'ятницю.
Kiev officials and representatives of the two self-proclaimed republics in southeastern Ukraine have agreed to a ceasefire, as the contact group met behind closed doors in Belarus. Ukrainian President Petro Poroshenko has confirmed the ceasefire agreement on his Twitter account. The truce agreement comes into force starting 6 pm local time (15:00 GMT). The president has ordered to cease fire starting at the time stated in the protocol. "I give the order to the chief of the General staff of the Ukrainian Armed Forces to cease fire, starting from 18.00 [local time] on September 5," Poroshenko's statement says.
Poroshenko then called on both the Ukrainian Foreign Ministry and the OSCE to provide international monitoring of compliance with the bilateral ceasefire. "We must do everything possible and impossible to stop bloodshed and put an end to people's suffering," the president said in a statement posted on his official website. Poroshenko expressed hope that both sides would comply with the ceasefire agreement. The self-proclaimed Donetsk People's Republic earlier confirmed the ceasefire agreement on its official Twitter account.
Both Donetsk and Lugansk have said they are ready to lay down arms starting from 15:00GMT. Representatives of the rebel forces have said they will obey the ceasefire if Kiev follows suit. "Most of the points of the protocol correspond with our demands," Lugansk's leader Igor Plotnitsky said. "However, the ceasefire does not mean a shift from our course of breaking away from Ukraine. This is a compulsory measure," he said.