Post by Admin on May 23, 2014 2:14:15 GMT
The Foreign Office has brushed off Russia's complaints that a remark by Prince Charles comparing Vladimir Putin to Adolf Hitler over Ukraine was "outrageous" and "low". A British official told the Russian deputy ambassador, Alexander Kramarenko, at a meeting on Thursday afternoon that "the Foreign Office could not be expected to comment upon reports of private conversations".
Russia had wanted clarification on exactly what Charles said, but instead MacLeod restated the government's hope that ahead of the Ukrainian presidential elections this weekend Russia would step back from comment or actions provoking instability in Ukraine. The meeting had been called by the Russians over what the Kremlin described as "outrageous remarks made by Prince Charles in Canada".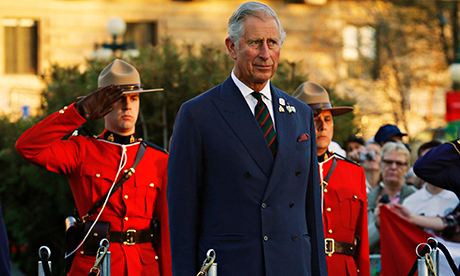 The prince is reported to have made his comments during a private conversation with a Jewish survivor of the second world war about the dispute over Russia's annexation of Crimea. "Now Putin is doing just about the same as Hitler," he reportedly told Marianne Ferguson, a volunteer at the Canadian Museum of Immigration in Halifax.
Moscow's foreign ministry spokesman, Alexander Lukashevich, said: "If these words were truly spoken, then without doubt, they do not reflect well on the future British monarch. We view the use of the western press by members of the British royal family to spread the propaganda campaign against Russia on a pressing issue –that is, the situation in Ukraine – as unacceptable, outrageous and low."
British diplomats played down the seriousness of the situation, suggesting the Kremlin was capitalising on the remarks to distract from the crisis in Ukraine. Mark Malloch-Brown, a former Foreign Office minister, said he was sure there was "some eye-rolling in
the Foreign Office
" about Charles's remark but said that "this doesn't rise up the league of genuinely serious diplomatic incidents". "It suits the Russian position to make this about antiquated bits of the British political system and distract from the real issue, which is their behaviour in Ukraine," he said. "An off-the-cuff comment to an elderly lady is not a public statement."