Post by Admin on Jul 12, 2014 0:13:13 GMT
After participating in the "Every time we meet," Marion Raven feels that people are more familiar with her ​​and the music she makes.
- The fact that people are familiar with me as a songwriter and person have done that I have gained more confidence. I have become more confident about myself and what I do, the artist tells VG.
But it was not just TV ratings that helped make 2013 one of Raven's best years so far in her life. She also gave her yes to fiancée Andreas Wiig.
- There was a mix of many things. "Every time we meet" turned everything upside down, I released the album, got married, and I was in a movie. It was an unreal year.
In her new single, "In Dreams", Raven sings to take a chance when you have it and rather than regret it and dream about it afterwards.
- In dreams everything is much easier. My message this summer tune is why people need to enjoy the summer and summer flirtation before it's too late.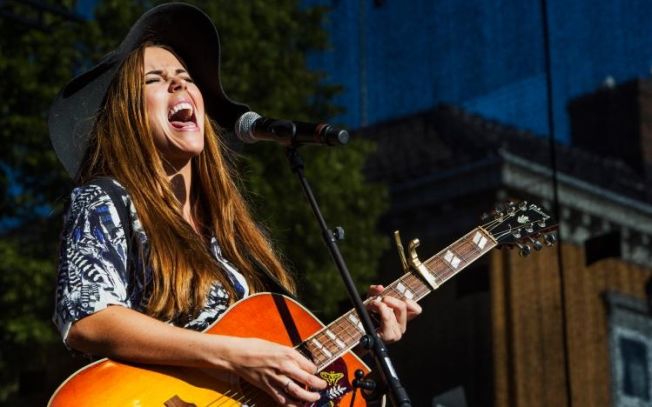 "In Dreams" is the first single from the artist's upcoming album, "Scandal," which will be released this fall. The 30-year-old was inspired by her own life and her girlfriends with troublesome love life and books she has read.
- I've always written personal lyrics, ever since I started writing lyrics at age 13. But it's not always want to go into details what the song is about. There are simply too private. I feel a little cool.
Despite the fact that Raven has a long career in the music industry, she released her first single along with Marit Larsen in 1999, she finds it daunting to release new music.
- Every time I give a song, it feels like throwing myself off a cliff. I give so much of myself, but that's not to say that people like what I do. You can never take it for granted that the song is being played on radio or streamed, she says.
Earlier this summer, Raven signed a record deal with Sony in Germany, and it was also where she recorded her latest music video.
- When you're making a music video, do cliches such as driving, Marion says, laughing. I feel a little cool when I sit in the car.