Post by Admin on Oct 13, 2021 19:51:53 GMT
A Chinese whistleblower exposes the brutal tactics used by police and guards at re-education centres in Xinjiang, saying "it's normal that some people die".
A Chinese defector has revealed to Sky News how Uyghur detainees are transported in their hundreds on packed prison trains, along with details of torture and deaths inside re-education centres in Xinjiang.
The man, who says he served as a police officer in Xinjiang and asked only to be identified by the name Jiang, told Sky News of the grim conditions on board the trains.
"We gather them together, put hoods on their head, two people handcuffed together, to prevent them from escaping," he told Sky News.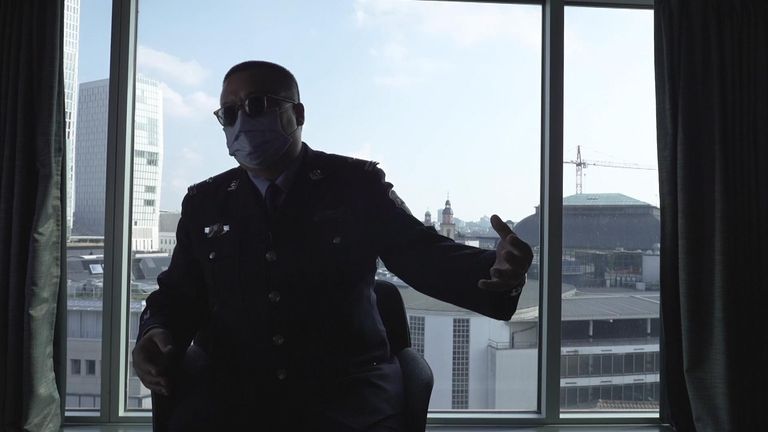 Drone footage released in 2019 showed apparently Uyghur prisoners being unloaded from a train - blindfolded and shackled, their heads shaved.
Jiang said that the video most likely showed prisoners being transferred from various detention centres to a larger central facility, because of their different uniforms.
Jiang told Sky News he had served as a soldier before working as a detective in a local Public Security Bureau.
He provided extensive documentation of his credentials, including pictures, videos, police graduation and registration certificates, and other official documents. The specific details he alleged are impossible to verify.
At a press conference in Beijing, Sky News asked the Chinese government about Jiang's allegations.
Jiang's testimony contradicts that. Evidence from those who worked for the Chinese state in Xinjiang is extremely rare.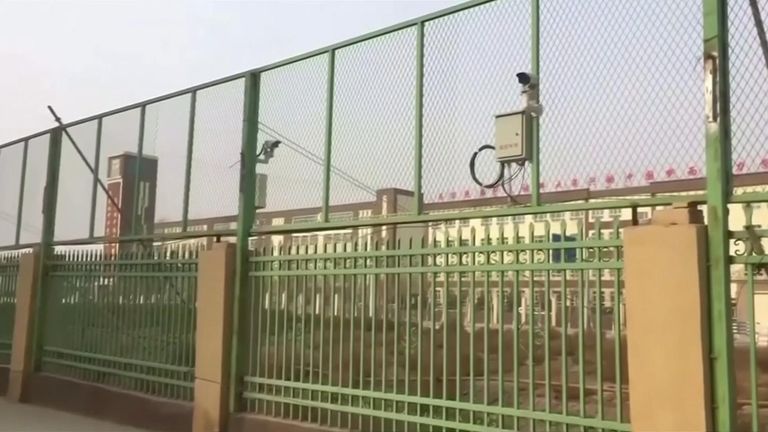 He described the brutal tactics used by police and camp guards.
"In cases related to politics, jeopardising the regime, cases involving overthrowing the regime - you're allowed to beat people," he told Sky News. "It's ok, to make them turn in other people's names."
"You use various methods to put pressure; two people use sticks to weigh down their legs; tie him up and trample their arm; shackle their hands, pour cold water - put a water pipe into their mouth and tie them up," he added.
"How to say, under this kind of management in the re-education centre, beating somebody to death, for sure, it happens."
"If accidents occur, it's normal that some people die. That's just how you get used to saying it. Please do not blame me.
"They don't see ordinary people as human beings. They do things that you don't do to human beings."
Jiang said he usually worked in criminal investigation departments elsewhere in China but was dispatched to Xinjiang as part of an "Aid Xinjiang" programme which involved tens of thousands of armed police and ordinary officers being transferred to the region.
"When I got there, more than 900,000 people had already been detained for numerous petty reasons like saying something wrong. They had been sent to the re-education centres to be controlled."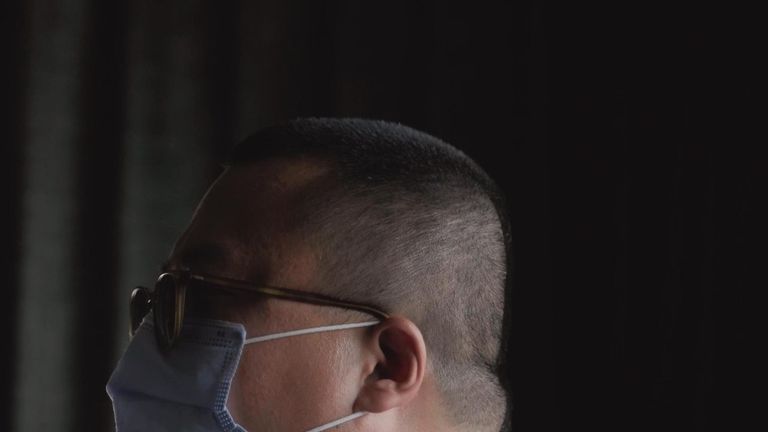 "We detained them on orders from the superiors. Not on any evidence. What kind of evidence can we have? What kind of evidence does this need?"
He said that people in Xinjiang lived under constant surveillance, physically and digitally.
Grounds for suspicion and detention included differing opinions on the government, appealing to higher authorities for help, or even not selling alcohol and cigarettes, he said - all could be considered "ideological issues" justifying re-education.
Jiang drew a distinction between those sentenced to prison and those sent to re-education centres.
"Those who actually contacted other people and planned to rebel, they can be sentenced.
"But in people in the re-education centres are not severe enough to be sentenced.
"They have problems with their thoughts."