Post by Admin on Feb 9, 2020 1:23:43 GMT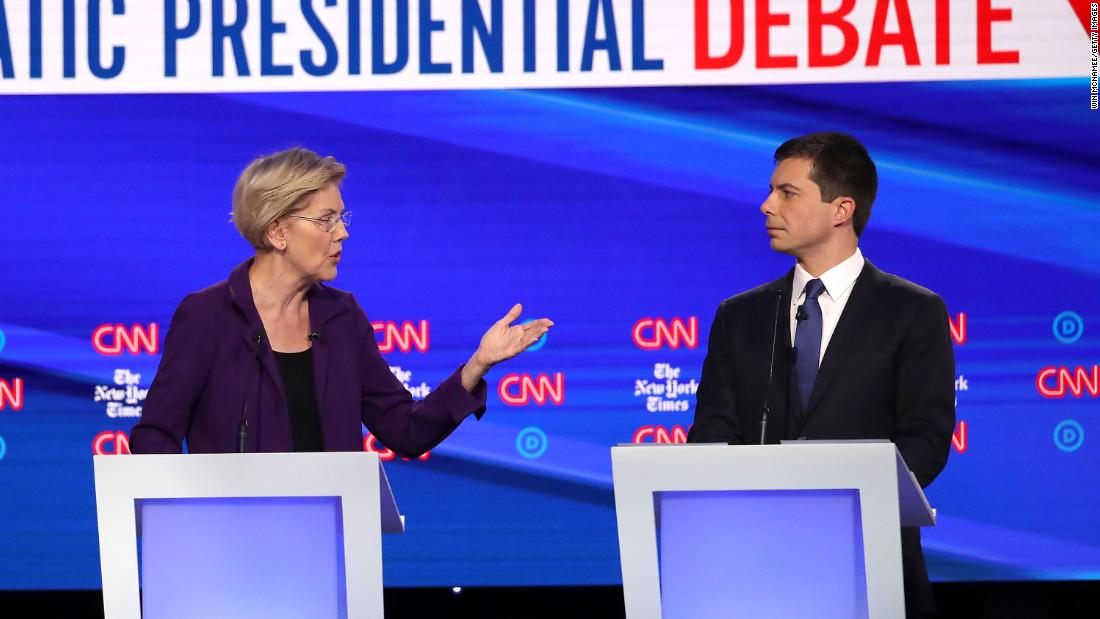 At the same time, Buttigieg's campaign was trying to deal with their three biggest structural weaknesses. His name recognition was still limited in key states beyond Iowa. He was literally at zero in some polls among African American Democrats, the most critical constituency in many of the coming primary states. And the polls suggested he had a dearth of support among younger voters who had flocked to Sanders and Warren.
While older voters in Iowa were enthralled with the young former mayor, and often compared him in interviews to President John F. Kennedy, some of his younger antagonists portrayed him as a Wall Street sellout because he had chosen a more moderate platform than Sanders and Warren.
A group of young protesters began interrupting Buttigieg at some of his events and their protests became so routine that at one event in December at Grinnell College, Buttigieg invited them to begin their interruption, knowing it was coming. "Do you want to go ahead and do the thing?" he asked them.
As the caucuses drew closer, the competition between Biden and Buttigieg also heated up in January with both candidates vying for more moderate voters.
Biden's closing argument on television portrayed him as the safe, steady choice who could take on Trump. The former vice president repeatedly argued that this presidential race was no time to gamble on a political novice.
Buttigieg pushed back forcefully. "I hear Vice President Biden saying that this is no time to take a risk on someone new," Buttigieg said in Decorah, Iowa. "But history has shown us that the biggest risk we could take with a very important election coming up is to look to the same Washington playbook and recycle the same arguments -- and expect that to work against a president like Donald Trump."
"I don't know what Pete's talking about, he's a good guy, and that must be a sign that things are getting a little tight," Biden responded during an impromptu stop at a Dairy Queen in Pella.
The former vice president laughed when asked what his biggest contrast was with the former mayor: "You know I've (gotten) more than 8,600 votes in my life."
But Buttigieg's message resonated in Iowa, in part because he invoked the legacy of President Barack Obama, another youthful, politically inexperienced candidate, to rebut questions about his age in a top tier dominated by septuagenarian candidates.
"I know why hope went out of style for a while in our political vocabulary in a dark and divided moment," Buttigieg said Sunday at his final rally in Des Moines. He called on his crowd to surprise the nation again like they had in 2008 when he too had knocked on doors for Obama.
"Are you ready to make history one more time tomorrow evening?" he asked the raucous crowd. "Are you ready for that sunrise when we put the Trump era behind us? ...Iowa, starting tomorrow, I believe you are going to make me the next president of the United States."