Post by Admin on Apr 7, 2020 6:24:42 GMT
New research appears to show that coronavirus is passed to people more easily than previously thought.
New studies, coupled with the high number of potentially asymptomatic people, prompted the CDC to recommend that all Americans wear cloth masks in public.
New guidance sent to the White House suggests that COVID-19 could be aerosol-transmitted, which means the tiny particles that carry the virus stay in the air much longer than previously thought.
"There are micro-droplets and they can stay in the air for a while," said Dr. Scott Miscovich, with Hawaii's coronavirus task force.
"That's why you have to quarantine. That's why social distancing is important."
The science is still too early to be conclusive, but some researchers say it is alarming.
"There's been advice given and guidance given out for a while, the whole time pretty much, that we need to social distance at six feet and a lot of that was based on research that was done, hate to say it, nearly 100 years ago," said Kim Prather, University of California San Diego chemistry professor.
Professor Prather says when a person coughs or sneezes, those germs travel about 6 feet.
However, she says germs that carry viruses can travel much farther by simply breathing or talking.
"If the breeze is blowing and you're 20 feet away, it can blow right to you," Prather said.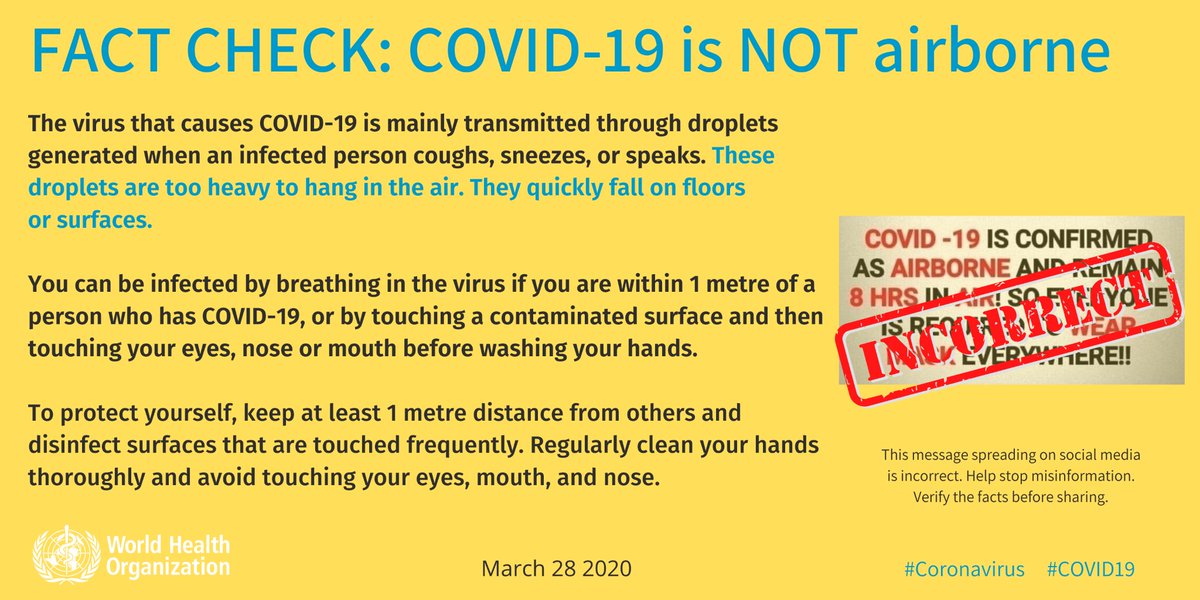 University of Hawaii Epidemiologist Dewolfe Miller says that's possible, but the science on it still isn't solid.
"It may have some merit, but we have to have a great deal of more evidence before I go and say I am going to part ways with what has been settled on pretty well," said Miller.
Nevertheless, most doctors will agree wearing masks or simply staying home will save lives.
"Some countries have historically worn masks when they think they're sick. Places like Taiwan for example. If you look at their rate of death, their rate of cases, it's nothing compared to us who don't wear masks when we're sick," Prather said.
The CDC said it's especially important to wear masks in tight quarters like grocery stores or pharmacies, especially since people can be sick and not show signs.
"It is a significant concern and another reason why people should wear masks when they're needed and avoid being too close to others. You should assume you're infected and everyone else is infected around you," said Bruce Anderson, state Health Department director.
The World Health Organization says they have reviewed the reports about transmission, but say more peer-reviewed testing is needed before they change their social distancing guidelines.
"Maybe we're over cautious, but at the end of the day, if we're over cautious, we will save lives," Prather said.