Post by Admin on Mar 24, 2020 7:24:31 GMT
The number of cases in Australia reached 5,544 on Saturday and the death toll rose to 30. A woman in her 70s died in hospital in Victoria on Friday night and a man in his 80s died at the Canberra Hospital in the ACT on Saturday. NSW recorded an additional 104 cases, Victoria recorded 30 new cases and Western Australia 14, nine of which are Western Australian and five linked to the Artania cruise ship. NSW Health said on Saturday that 110 people in quarantine in Sydney hotels had been tested for coronavirus after showing symptoms. They were expected to receive their results on Saturday.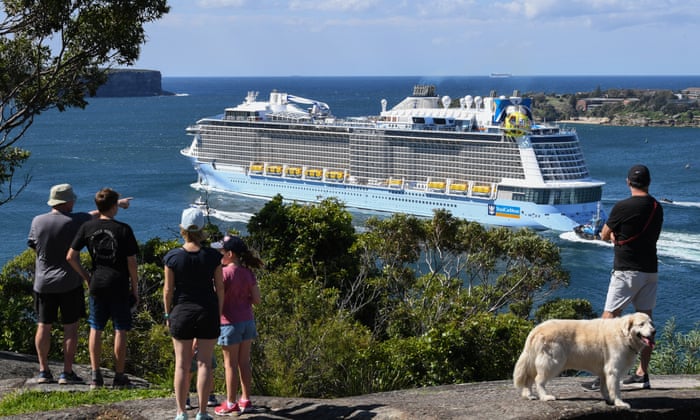 Largest peacetime maritime operation in Sydney Harbour
New South Wales police conducted the largest maritime operation in Sydney Harbour outside of wartime to move crew and supplies between a series of stranded cruise ships before they depart Australian waters. Guardian Australia understands crew members on four Royal Caribbean ships – Celebrity Solstice, Ovation of the Seas, Voyager of the Seas and Spectrum of the Seas – are being sorted into groups according to their country of origin before the ships depart Australian waters. Crew members have expressed concerns that the effect of the transfers will be to spread the contagion across several ships.
Australia's most populous state recorded its highest daily rise in coronavirus cases on Tuesday (Mar 24) and officials warned of harsher penalties for anybody violating self-isolation orders as the country stepped closer to a full lockdown.
While schools officially remained open in most of the country, parents were strongly advised to keep their children home, as all other non-essential services, including cinemas, pubs and houses of worship, were closed for the first full day.
New South Wales (NSW) state identified 149 new coronavirus cases overnight, bringing the state total to 818, and the national toll to 1,886 cases. The national death toll remained unchanged at seven.
READ: Australian divisions over coronavirus put pressure on PM
Australia has registered significantly lower rates of the virus compared to elsewhere in the world, but the infection rate has quickened in recent days.
NSW Premier Gladys Berejiklian said the pandemic was at a "critical stage" and authorities would be strictly enforcing self-isolation requirements.
"We are ramping up our compliance," she told reporters in Sydney. "There are harsh penalties and we'll enforce that. We have to take this seriously."
The upheaval has caused havoc in financial markets and raised expectations of the country slumping into its first recession in almost three decades.
Westpac economists said that the extraordinary measures in place to counter the spread of the disease would push the unemployment rate above 11%, which would be the highest since the country was last in recession in the early 1990s.