Post by Admin on Aug 31, 2014 14:19:21 GMT
A 14-year-old girl suffering from an ongoing health problem has been missing for three days, prompting her mother to issue a desperate appeal. Alice Gross was last seen when she left her home in Hanwell, west London, on Thursday at about 1pm. The schoolgirl told her parents that she would be home at 6pm that night - but has not been seen since.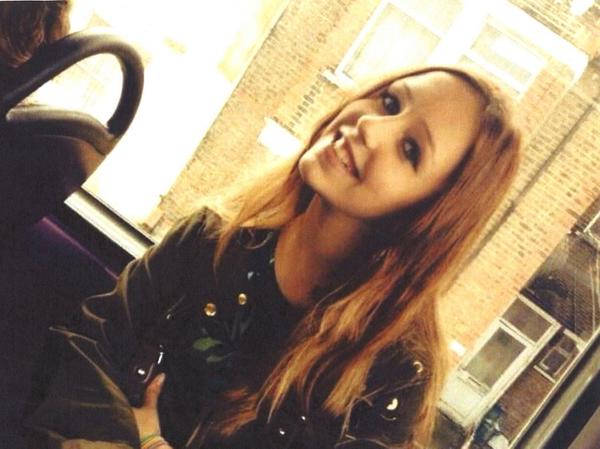 Mother Rosalind Hodgkiss appealed for her to "let someone know you are safe". Celebrities including Graham Norton and Jonathan Ross have retweeted an online appeal to find her. Police have conducted searches and house-to house inquiries and say they are "growing increasingly concerned". The Brentside High School student has been described as being 5ft 2in tall, slim, with shoulder-length light brown hair.
The girls' mother wrote: "Alice if you can see this, please know sweetheart that all of us love you and miss you desperately. You may be sad, you may be angry, you may be hurt, you may be scared too. I just want to hug and hold you. Know that we love you and are there for you whatever you are going through. My love please get in touch and let someone know you are safe. Alice please come home. Mum xxxxxx"
Nina Gross has thanked people helping with the appeal and said: "It's very important to spread the word out of Ealing to Kew, Richmond, Brentford and other west London places. Thank you again, hopefully she will be found soon." The "very vulnerable" teenager was last heard from at about 15:00 BST on Thursday. She does not have her Oyster card with her and her phone appears to be switched off, her sister said on Facebook.
Alice is described as being 5ft 2in tall, of slim build with shoulder length, light brown hair. Alice was last seen wearing dark blue jeans, a dark green lacy cardigan and denim blue Vans shoes. She may have tartan-framed spectacles with her. It is understood that she was last heard from at 3pm on Thursday - two hours after she left her home. Alice, who is a student at Brentside High School in Ealing, left the family home without her money, bank cards and Oyster travel card.