Post by Admin on Jul 21, 2014 0:47:45 GMT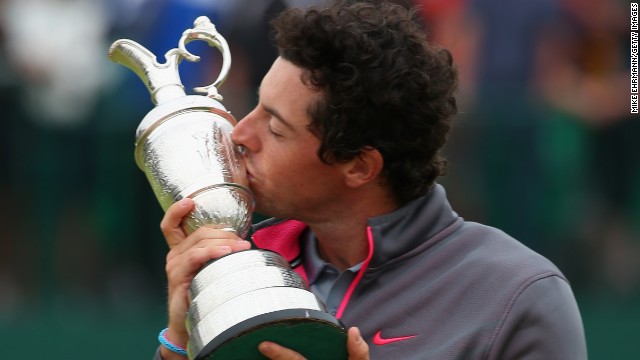 Rory McIlroy is one step away from golfing immortality, but it didn't come easily. Perhaps that is the way it should be, given the 25-year-old's two-shot victory at the British Open has elevated him into exalted company. Only two players have completed three legs of a grand slam by that age — Jack Nicklaus and Tiger Woods -- a potent pair with 32 majors between them. Victory at Hoylake means it is only the U.S. Masters that eludes him, a tournament which inflicted such a cruel fate back in 2011.
After being presented with his prize, McIlroy told reporters: "It feels absolutely incredible. "I'm happy I gave myself a cushion because there were a lot of guys coming at me especially Sergio and Rickie Fowler. "Just to be sitting here and looking at this thing and having my name on it, is a great feeling. "It hasn't sunk in yet and I'm going to enjoy it and let it sink in tonight in the company of my friends and family." As the 25-year-old himself acknowledged on Saturday, there will be a mountain of hype when he heads to Augusta next April, but for now it is all about McIlroy's transformation on the links.
Last year proved rocky off the course too with McIlroy embroiled in a lawsuit with prior sponsor Oakley, who claimed it owned the first right of refusal to match the sunglasses portion of his Nike deal. McIlroy also found himself in a lawsuit with his former management company, Horizon Sports, over fees when McIlroy left Horizon to set up his own company. McIlroy says he paid more than $6.8 million to Horizon and argues the fees were "unreasonable," while Horizon argues it is still owed fees for endorsement deals negotiated on McIlroy's behalf. Oakley and McIlroy settled their suit at the end of 2013 with terms not released. Horizon and McIlroy are expected to head to court in early 2015. This year included a messy break-up with his fiancée, tennis star Caroline Wozniacki, after their wedding invitations had been sent out.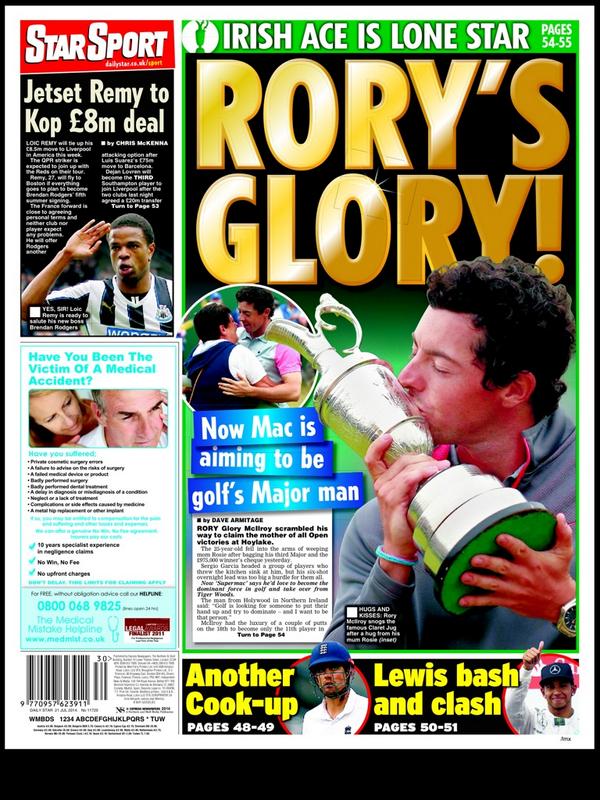 But McIlroy has seemingly recovered from his turbulent 18 months (Wozniacki too, as she won her first tournament of the year on Sunday). McIlroy's immense talent was on display this week when he became only the seventh man to win the British Open wire-to-wire in the tournament's 134 year history. Sunday's win marked his second victory of the year, and Monday he will rise to second in the official world golf rankings. His only misstep this week was a shout-out to his beloved Manchester United squad during his victory speech. The boos immediately rained down from the pro-Liverpool crowd.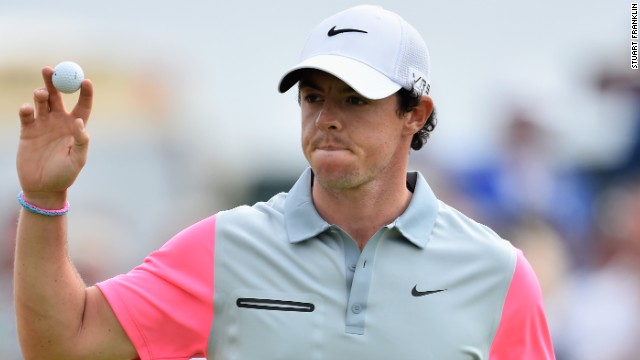 Golf is in the midst of an era with a heavy dose of parity with 18 different winners in the last 23 major tournaments and none named Tiger Woods. Golf thrives on dominant players winning consistently. Casual golf fans tune in to tournaments on TV to see history happen. Despite hailing from tiny Northern Ireland with 1.8 million people, McIlroy has the potential to be a transcendent international star. The opportunity to be the best European player ever is on the table. McIlroy is the only golfer on the globe with more than two majors under his belt over the past seven years.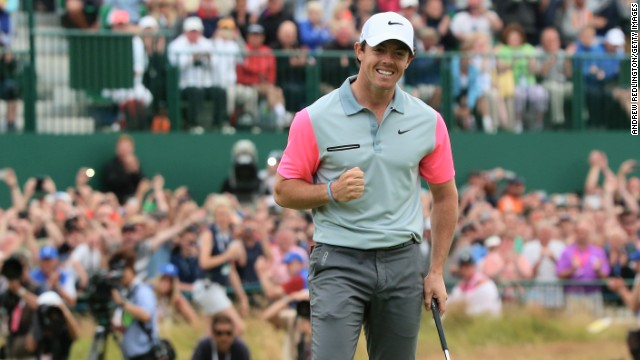 McIlroy ranked No. 35 in Forbes' look at the world's highest-paid athletes with earnings of $24.3 million. He earns $20 million a year off the course from appearance fees and sponsors like Nike, Banco Santander, Omega and Bose. His appearance fees for a barnstorming tour of Asia at the end of last year, and included stops in China and Korea, were more than a million a pop. The only other golfers in the world that command fees in that range are Woods and Mickelson. McIlroy pocketed $1.7 million in prize money for his win on Sunday. His father is also potentially a huge winner. He bet £400 at 500-1 odds along with three friends that a 15-year-old Rory McIlroy would be a British Open champion before he turned 26. If the bet is honored, the payout would be $342,000.