Post by Admin on Apr 17, 2020 19:09:10 GMT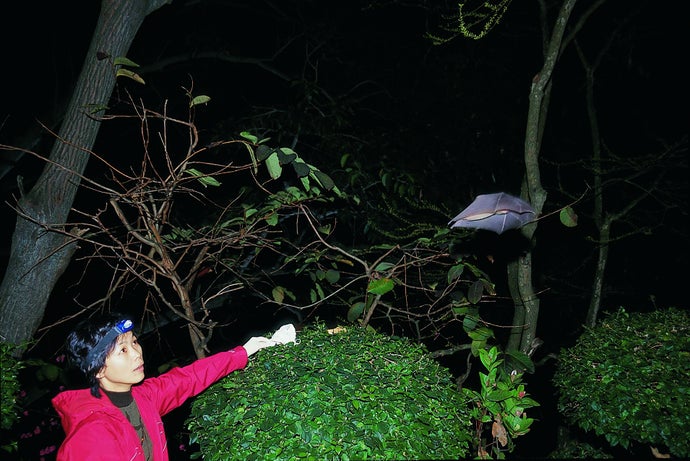 The mysterious patient samples arrived at Wuhan Institute of Virology at 7 P.M. on December 30, 2019. Moments later, Shi Zhengli's cell phone rang. It was her boss, the institute's director. The Wuhan Center for Disease Control and Prevention had detected a novel coronavirus in two hospital patients with atypical pneumonia, and it wanted Shi's renowned laboratory to investigate. If the finding was confirmed, the new pathogen could pose a serious public health threat—because it belonged to the same family of bat-borne viruses as the one that caused severe acute respiratory syndrome (SARS), a disease that plagued 8,100 people and killed nearly 800 of them between 2002 and 2003. "Drop whatever you are doing and deal with it now," she recalls the director saying.
Shi—a virologist who is often called China's "bat woman" by her colleagues because of her virus-hunting expeditions in bat caves over the past 16 years—walked out of the conference she was attending in Shanghai and hopped on the next train back to Wuhan. "I wondered if [the municipal health authority] got it wrong," she says. "I had never expected this kind of thing to happen in Wuhan, in central China." Her studies had shown that the southern, subtropical areas of Guangdong, Guangxi and Yunnan have the greatest risk of coronaviruses jumping to humans from animals—particularly bats, a known reservoir for many viruses. If coronaviruses were the culprit, she remembers thinking, "could they have come from our lab?"
While Shi's team at the Chinese Academy of Sciences institute raced to uncover the identity and origin of the contagion, the mysterious disease spread like wildfire. As of this writing, about 81,000 people in China have been infected. Of that number, 84 percent live in the province of Hubei, of which Wuhan is the capital, and more than 3,100 have died. Outside of China, about 41,000 people across more than 100 countries and territories in all of the continents except Antarctica have caught the new virus, and more than 1,200 have perished.
The epidemic is one of the worst to afflict the world in recent decades. Scientists have long warned that the rate of emergence of new infectious diseases is accelerating—especially in developing countries where high densities of people and animals increasingly mingle and move about.
"It's incredibly important to pinpoint the source of infection and the chain of cross-species transmission," says disease ecologist Peter Daszak, president of EcoHealth Alliance, a New York City–based nonprofit research organization that collaborates with scientists, such as Shi, around the world to discover new viruses in wildlife. An equally important task, he adds, is hunting down other related pathogens—the "known unknowns"—in order to "prevent similar incidents from happening again."
To Shi, her first virus-discovery expedition felt like a vacation. On a breezy, sunny spring day in 2004, she joined an international team of researchers to collect samples from bat colonies in caves near Nanning, the capital of Guangxi. Her inaugural cave was typical of the region: large, rich in limestone columns and—being a popular tourist destination—easily accessible. "It was spellbinding," Shi recalls, with milky-white stalactites hanging from the ceiling like icicles, glistening with moisture.
But the holidaylike atmosphere soon dissipated. Many bats—including several insect-eating species of horseshoe bats that are abundant in southern Asia—roost in deep, narrow caves on steep terrain. Often guided by tips from local villagers, Shi and her colleagues had to hike for hours to potential sites and inch through tight rock crevasses on their stomach. And the flying mammals can be elusive. In one frustrating week, the team explored more than 30 caves and saw only a dozen bats.
These expeditions were part of the effort to catch the culprit in the SARS outbreak, the first major epidemic of the 21st century. A Hong Kong team had reported that wildlife traders in Guangdong first caught the SARS coronavirus from civets, mongooselike mammals that are native to tropical and subtropical Asia and Africa.