Post by Admin on Jul 30, 2020 6:39:12 GMT
That's the message from Mattel and its newly released Barbie 2020 Campaign Team.
Four diverse dolls hope to expose girls to public leadership roles by showing them a full political campaign team: the candidate, the campaign manager, the fundraiser and the voter.
"Since 1959, Barbie has championed girls and encouraged them to be leaders whether in the classroom, community or someday, of the country," said Lisa McKnight, senior vice president and global head of Barbie & Dolls at Mattel, in a press release.
The Barbie brand first had a doll who was making a presidential race back in 1992. This particular doll set also highlights different ethnicities, including a Black candidate.
"With less than a third of elected leaders in the US being women, and Black women being even less represented in these positions, we designed the Barbie Campaign Team with a diverse set of dolls to show all girls they can raise their voices," McKnight said.
As part of this mission, there are additional resources available online, such as play ballots and other printable activities, including prompts for girls to write their own campaign speeches.
The set went for sale for $39.99 on July 28.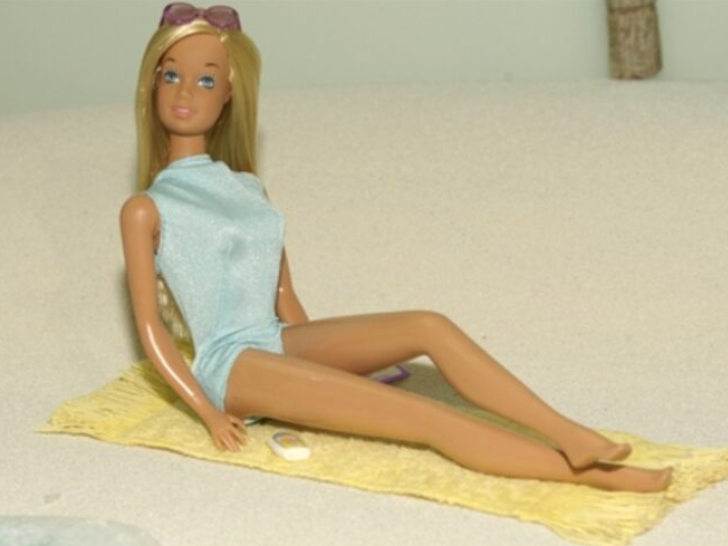 Barbie's new line of dolls meant to inspire all girls to raise their voices and get interested in public service quickly got political when Donald Trump Jr. got involved ... but the toy company's shutting him down.
Shortly after the Barbie 2020 Campaign Team -- made up of 4 diverse dolls including a candidate, a campaign manager, a fundraiser and a voter -- was unveiled to "expose girls to public leadership roles and pique their interest in shaping the future" ... Don Jr. used it to take a shot at Democrats.
Don tweeted ... "'Voter' Barbie must be a Democrat because she's already wearing an 'I Voted' sticker and yet she's got another ballot in her hand."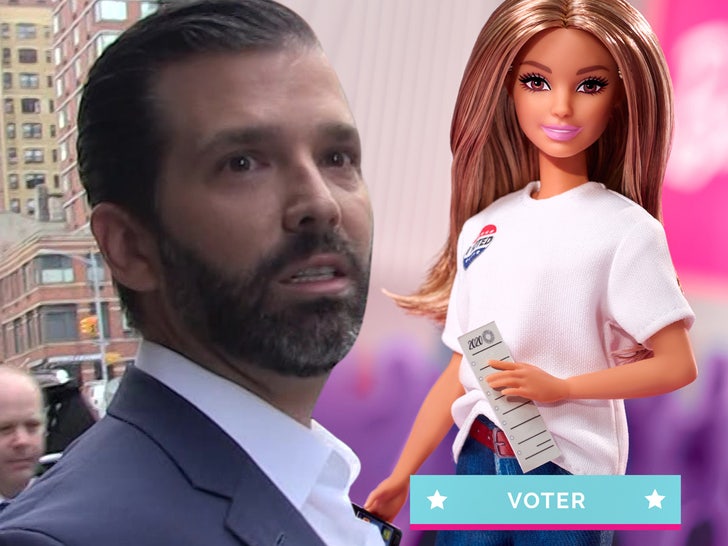 Not the most original joke, and according to the makers of Barbie ... it's also inaccurate.
A Mattel spokesperson tells TMZ ... "Barbie is not, and has never been, affiliated with a political party. Barbie has always encouraged girls to stand up for what they believe in and shows them they can be anything."
The Mattel rep adds ... "This doll set highlights a range of leadership roles to pique their interest in shaping the future and raise their voices – from the podium to the polls. This set also provides a tool to allow families to have conversations around important events and cultural moments through play."
Of course, Don Jr.'s joke comes as President Trump continues to push claims mail-in voting is fraudulent and will only benefit Democrats in the upcoming election.
Truth is, there are no facts to back that up ... just like Jr.'s jab at Barbie.