Post by Admin on Aug 21, 2020 18:58:02 GMT
Getting to know Joe: Family man and healer-in-chief
The final night of the convention highlighted Biden's personal story with recollections from his friends and family, including remarks from his children and grandchildren, and tributes to his son, Beau, who died from brain cancer in 2015.
In an effort to detail who Joe Biden is, the night featured the small things, like his many nights on Amtrak and his well-known love of ice cream, but also issues that came to define much of his life, like Beau's death and his family's experience when Beau was in the military.
Biden's granddaughters spoke about how "pop" calls them every day and sneaks ice cream from the freezer, and they said they initiated the family meeting where they encouraged him to get into the presidential race.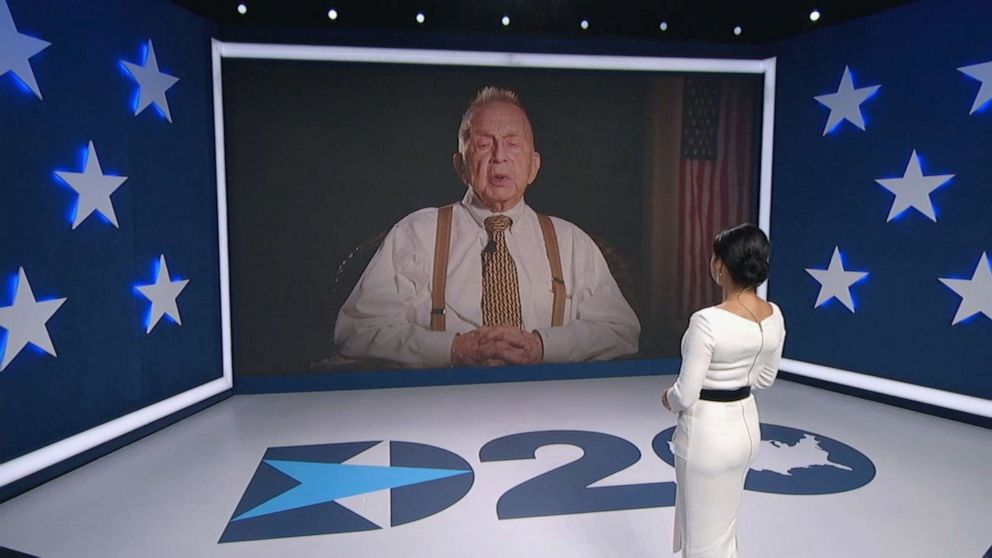 Even the video that introduced Biden's official remarks focused on what he overcame as a child and his decision to stay in the Senate even after a car accident killed his wife and daughter shortly after he was elected in 1972.
Many of the speakers shared personal experiences with Biden they said were examples of his kindness and empathy.
Actress Julie Louis-Dreyfus, who emceed the evening, drew a direct contrast between Biden and Trump's personalities. She said Biden called her when she was diagnosed with cancer and his warmth and kindness made her cry.
"Our current president has made me cry, too, but it's never had anything to do with his warmth or kindness. Joe Biden's empathy is genuine. You can feel it," she said.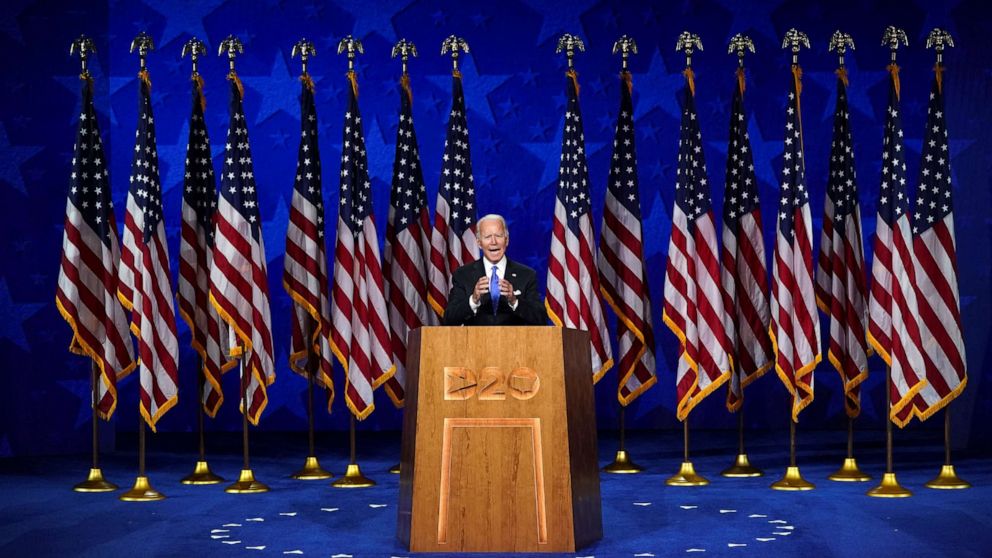 Biden's longtime friend Sen. Chris Coons spoke about the president's faith, which has been the subject of attacks from Trump. Coons said Biden's faith is strong and deeply personal, but it helps him bring comfort to people in difficult times, including when Coons said his own father was in hospice.
"Time and again, I've seen him stop everything and listen, really listen, to someone who needs a shoulder to cry on or a partner in prayer. That compassion, that empathy, is part of his character," Coons said.
In another video, a 13-year-old boy named Brayden Harrington talked about his experience meeting Biden at a campaign stop in February when they bonded over his struggle with a stutter. Biden has been open on the campaign trail about struggling with a stutter since he was a child.
"I'm just a regular kid, and in the short amount of time, Joe Biden made me feel more confident about something that's bothered me my whole life. Joe Biden cared. Imagine what he could do for all of us," he said in the video.