Post by Admin on Nov 25, 2020 5:04:23 GMT
It's urgent during a global pandemic with a promising vaccine around the corner which people will still refuse, because somehow, in the year of our Yakko Warner 2020, people still think vaccines cause autism—and that autism is worse than COVID-19. It's an urgent and largely-overlooked consideration in conversations about racially-motivated police brutality.
It's urgent in a time when unemployment rates are skyrocketing—even in non-pandemic times, there is an 85% unemployment rate for college-educated autistic adults, and the odds are significantly worse for autistic women. It's urgent, too, in a time where rank-and-file actors are struggling more than ever before to find work, only to be denied opportunities for work they are right for in favor of people who are very, very wrong for it.
Enter: Sia, a non-autistic person who decided that her screenwriting and directorial debut should be on a film called Music—a cinematic experience from Sia, a film by Sia, AND an album by Sia—starring a non-speaking autistic protagonist named…Music. (Seriously.) The trailer indicates that most of the time she just walks around in a dopey daze but her special interest and the most effective way to communicate with this girl other than through her AAC device is through…wait for it…music.
To make this movie happen, Sia collaborated with another non-autistic screenwriter (Dallas Clayton), and then cast a non-autistic performer (Maddie Ziegler) in the role of this oh-so-cute autistic protagonist whose name is fucking Music. Oh, and did we mention it's by Sia? Because the trailer mentioned it three times. In sixty seconds.
To the autistic community (of which this author is a member), and to anybody who's paid a modicum of attention to disability rights during the last 20 years, there are already enough red flags here to stock a bullfighting stadium for a year. But it gets a whole lot worse when you see the hideously dismissive and antagonistic way Sia handled the autistic community's unanimously negative reaction to the Music trailer, which dropped earlier this week.
Michelle Jace has already written about this and cited enough of the vitriol for you to get a pretty clear picture of what a brat Sia is being right now, but there's a lot more to the story than that.
Judging by the tone of the headlines in the few mainstream media outlets that have picked this up—as well as the tone of the comment sections my therapist has told me a million times not to read—the general public's perception of this controversy seems to imply that autistics are mad that Sia cast a non-autistic. The thinly-veiled implication here is that we're simply full of sour grapes that she didn't call us instead.
Sia obviously feels this way too, seeing as her response to one autistic actor who had previously replied to her Twitter casting notice (more on that later) was "Maybe you're just a bad actor." She also tells us that she initially had cast a non-speaking autistic teen who "found [the experience] unpleasant and stressful" and therefore decided it was "cruel" to keep her on board, and that it would be more "compassionate" to cast Ziegler.
Aside from the bizarre logic that giving an unknown actor from a severely marginalized and highly unemployed community a lucrative job that they are uniquely qualified for is somehow "cruel," the major problem with this story is that it's not what happened. Sia wrote this film and this role specifically for Maddie Ziegler—the precocious Dance Moms breakout star whom Sia originally contacted to star in her music videos and has been weirdly obsessed with ever since—and the Internet is littered with receipts.
Here she is telling Dan and Maz about it in 2015.
Here she is again telling Variety in October that she "used Twitter to cast the film, tweeting everyone to be a part of the film, and they all said yes."
And most disturbing of all, here she is talking with Zach Sang back in July of this very year about how:
The character of Music is "very low-functioning;" click here for an explanation of the problems with functioning labels and why the autistic community rejects them;
Their reference point on the appropriateness and "accuracy" of their autism portrayal was sent to, and highly regarded by, the Child Mind Institute—which, to be fair, isn't the worst autism-focused organization in the world, but they still kind of suck and, at any rate, she never thought to send it to any of the autism self-advocacy groups run by, you know, actual autistics;
She was acquainted with an autistic boy who served as the inspiration for Music, and she "just basically taught [Maddie] all of his tics and movements and the way that he walked and his vocalizations"—noticeably absent from the conversation is any indication whether or not this boy consented to being mimicked; and finally;
Ziegler—at the age of barely 15—was upset and uncomfortable playing the role, and cried her first day on set confessing, "I just don't want people to feel like I'm making fun of them."
So, my anger at Sia is not simply because she called Maddie Ziegler and not me. My anger stems from the fact that Sia knowingly and deliberately packaged an offensive, reductive, and infantilizing appropriation of our neurology as self-aggrandizing inspiration porn for consumption by non-autistics. She did this without the consent of her autistic acquaintance, she did it without consulting autistic advocacy groups for assistance, and she tied it up with a bow as a star vehicle gift to Maddie Ziegler, who did not want it and knew it was wrong but was too young to negotiate her own contract or question the authority of her doting fairy-type godmother.
And when the autistic community reacted in a way that was predictable to anyone who's paid any attention ever to disabled voices, Sia threw a tantrum. She cursed at us. She attacked our intellect. She disparaged the acting ability of actors she had never met. She lied about her intentions to cast anybody but Ziegler. And she lied about the care she took to get the autistic experience right.
Among the dumpster fire of her feed are claims to have spent "three fucking years researching" for a film centered on the autistic experience and yet she claims that, until yesterday, she "had no idea [Autism Speaks, which she retweets from regularly] was such a polarizing group!"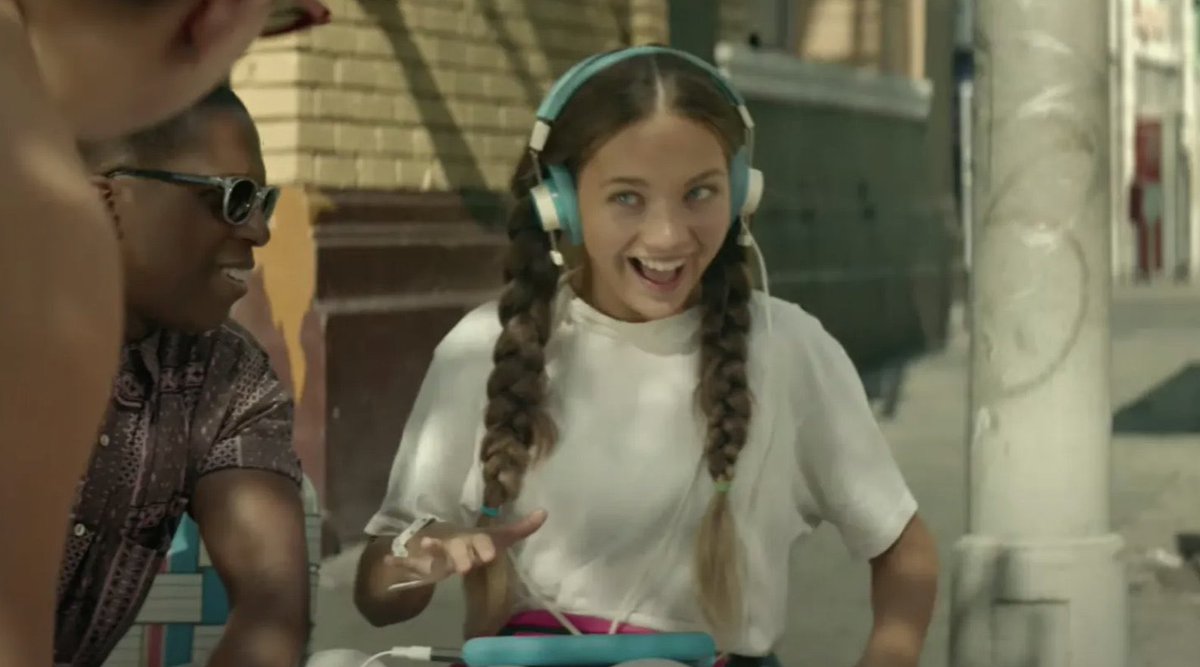 That alone, irrespective of other evidence, tells me everything I need to know about how Sia views the autistic community. Ms. Jace did not want to comment on this, but I have no problem saying it: Autism Speaks is a hate group, full stop. To be fair, it's understandable that people outside the autistic community aren't aware of this. AS spends (and mismanages) a lot of money and employs many cunning manipulation tactics in order to maintain their position as the dominant voice in the autism conversation—despite almost never employing autistics within their own ranks and ignoring the few that they do.
I am angry on Ziegler's behalf too. Now that her bad gut feelings have been substantiated tenfold, this young lady who just turned 18 two months ago will be expected to take Sia's side. If she dares to speak out and go through the personal and legal headache of saying, "I knew this was a bad idea, I regret my participation, I stand with the autistic community, and now that I am an adult I am washing my hands of this film and cutting ties with the toxic, manipulative adults who persuaded me to participate in it by pulling the classic narcissistic But I Did This For You card," she will be dogpiled upon for Caving to Pressure From the Liberal Mob.
What has made me the angriest of all, though, is the silence from the performing arts community, even from people who usually seem to care about representation and human rights. I'm a member of two autism-focused Facebook groups who are both discussing this passionately, but none of the 8278942 theatre, film, and actor union groups I'm in have mentioned it even in passing, even though it's been trending on Twitter for over 24 hours.
My own posts about it on Facebook have garnered little engagement from my non-autistic friends. My posts on Twitter have garnered thousands of likes and retweets from mostly autistic strangers, but also a barrage of incredible cruelty. And look, I get it. I've been hanging out on the Internet ever since Al Gore invented it (ask your parents, Gen Z) so I know how trolling works. It's not personal. These people don't know me, and I don't need them to validate my experience or validate my talent.
But as an autistic actress who wasn't diagnosed until adulthood…as an autistic child who learned how to interact with the world because my parents enrolled me in a theatre class…as an autistic middle schooler who started singing in public because it was the only thing I got consistently positive attention for…as an autistic high school freshman who was highly regarded as "the singer" but had recurring nightmares about losing my voice and everyone turning on me…as an autistic high school senior who wanted to major in musical theatre because I loved it but also was terrified I wouldn't be good at anything else…as an autistic musical theatre major criticized daily for my eye movement while singing and was rejected from a student-run a cappella group because "you were the best singer who came out, but you move weird"… as a newly-diagnosed autistic 20-year-old who was told by my college's disability department that I was "too advanced" to obtain services, and told by every adult in my life that I shouldn't disclose my diagnosis lest it hurt my professional prospects…as an autistic adult who only gets called back from dance auditions if they're not too crowded…as an autistic adult who has performed through debilitating fibromyalgia flares…as an autistic Actors' Equity member who was excited to participate an EEOC panel on neurodiversity in casting only to have the conversation dominated by harmful stereotypes about autism and begging for autistic representation without any meaningful discussion of what accommodation for neurodiverse performers and crew members would really look like…as an autistic actress who even now feels compelled to defend my competence and professionalism to the inevitable naysayers who are always particularly hungry to attack posts like these…
…I can't help but notice the silence of non-autistic artists without taking it a little personally.
~~~
Ashley Wool is an actress and singer/songwriter living in upstate New York. She's currently working on a business degree while waiting for live entertainment to return. You can visit her web site at
www.ashleywool.com
.