Post by Admin on Apr 13, 2021 20:46:58 GMT
Heidi Klum is always runway ready! Thr 47-year-old supermodel icon is dripping with glamour in her all white jumpsuit, strutting her stuff as she arrives for a taping of America's Got Talent in Los Angeles. The German-born beauty stays monochromatic with a pair of white shades and matching heels.
Given how many original TV shows debut on a yearly basis, it's no surprise that many of the projects end up feeling similar to one another. The same can't be said for America's Got Talent, though, which even stands apart from other talent-based competition shows given how wildly unique its acts can be from season to season. One element that doesn't tend to change up very much is Simon Cowell's presence behind the judges' table, and though he did have to opt out the back chunk of Season 15 episodes due to breaking his back, he's totes back for Season 16, and there's more proof!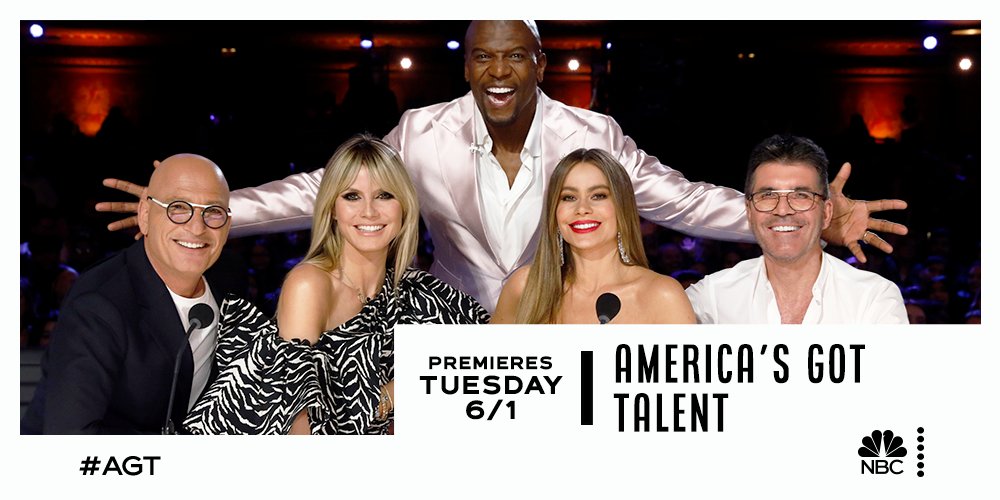 NBC released the first official look at America's Got Talent Season 16, with Simon Cowell joined by his co-stars Sofia Vergara, Heidi Klum and Howie Mandell. The pec-popping host Terry Crews shared the first pic on Instagram, cluing fans in on the show being back in production now for a new season of comedy, acrobatics, magic, ventriloquism, dancing, and likely a whole lot more. Check out the judge-some foursome and Crews in the post below.
Unsurprisingly, breaking his back in that electric motorbike accident did not inspire Simon Cowell to completely change up his traditional America's Got Talent attire by wearing a bright pink tuxedo. Rather, he kept to his habits by donning an all-black shirt while the other judges got a bit more colorful with their outfits. That said, even if Cowell's back doesn't hurt that much anymore, wearing a loose-fitting shirt is still magnitudes more comfortable than wearing something formal, especially under glaring TV stage lights.
While there wasn't that much worry fluttering about as of late, the period immediately after Simon Cowell's injury in 2020 was full of unknowns, as fans wondered whether he'd be able to return to his busy TV career. As it turns out, no such injury could keep Cowell down for the count, although his flagship series Britain's Got Talent did go down via cancellation in the interim. We probably shouldn't expect to see Cowell being more physically active on America's Got Talent itself, but at least viewers can take comfort in knowing he could do it if he needed to.