Post by Admin on Apr 22, 2015 20:26:29 GMT
After the career she's had, Ashley Wagner probably could have benefited from a hospital stay and a well-chaperoned mental breakdown. But that's not her style. So instead, the figure skater opted for a tattoo of the Olympic rings strategically placed on her ribcage – where she'd been told the needle would really smart. "You get to the Olympics and it's been such a painful road," she explains. "So there was no place more appropriate than right there on my left side."
She's not exaggerating. Five years ago at the U.S. Figure Skating Championships in Spokane, Washington, Wagner missed the Olympic team by one place, earning her the nickname "The Almost Girl". As America's first alternate to the Vancouver Games, she was required to continue training with the slim chance that she would benefit from another skater's misfortune. But her U.S. teammates didn't break any bones, so she watched the two athletes who'd narrowly outskated her for six-and-a-half minutes in Spokane go to the one competition she'd been dreaming about for most of her life.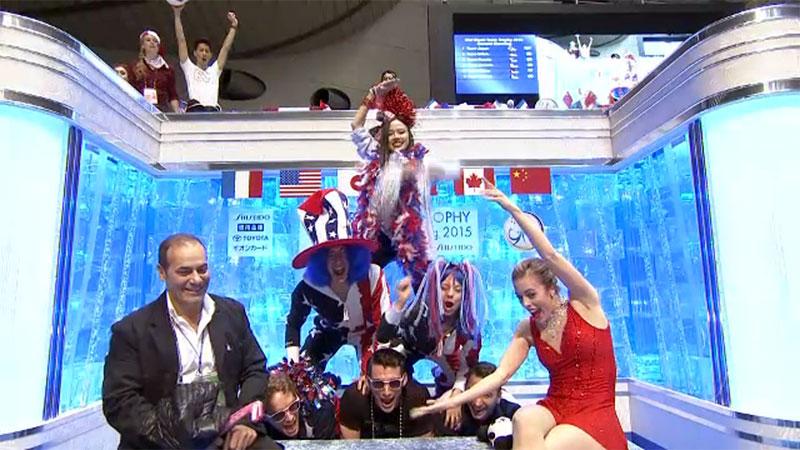 The next year, Wagner became tense enough that a muscle in her neck pushed a vertebrae out of alignment. She fell from third in the U.S. rankings to sixth, the lowest she'd ever placed. It was the kind of disappointment that could drive someone insane, so Wagner gave herself an insane ultimatum: She'd win the national title the next year or quit skating forever. "I'm a numbers person; I go by hard facts and that's kind of what my brain processes as success," she says. "It's very much the 'military child' upbringing. I'm extremely competitive, and there's no shame in saying it. It's just who I am. I never want to settle for good. I want to settle for the best. That's my goal. I never really enter a competition just to get second place and be good. I enter a competition because I want to win."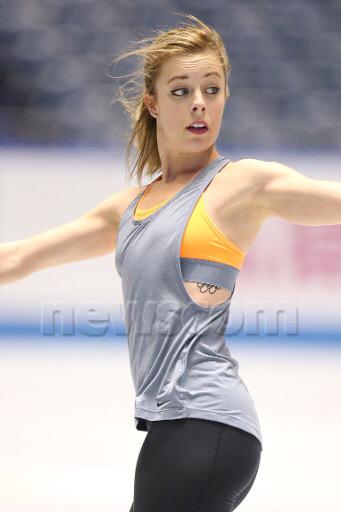 She threw the money she'd been saving for college into a move across the country to train under the legendary John Nicks in California. And at the 2012 U.S. Championships, she didn't quit; she stood atop the podium as the best women's figure skater in America. Wagner repeated as U.S. champ in 2013, and headed into the 2014 competition as a favorite to qualify for her first Olympics. Precedent said the top three competitors would be sent to the Sochi Games, and no one had seriously considered the possibility that she wouldn't make it. And then on January 11, 2014, Wagner spent two out of six triple jumps on her ass. By the end of the night, she was no longer U.S. Champion, placing fourth behind Gracie Gold, Polina Edmunds and Mirai Nagasu. Once more, she was one place away from the Olympic team – or so it seemed.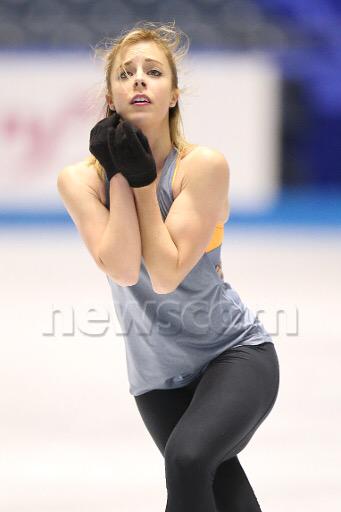 In Sochi, Wagner turned in a seventh-place performance, which is really very good, though not Wagner-metric good or medal-recognition good. Without an American podium placement, the biggest figure skating news story of the Olympics just may have been the #WagnerFace memes which pictured a post-short program Wagner gaping in remonstration at her scores before turning to her coach to mutter, "That's bullshit." There were criticisms, but she wasn't about to apologize: "I don't put on a persona for people," Wagner says. "What you see is what you get, and I wear my heart on my sleeve. And I am a person that says 'bullshit.'" It had been a year of a lot of bullshit. In comparison, the tattoo was a cakewalk.
So Wagner did what she always does: she trained obsessively. During the time between Nationals and Worlds, she was certain that physical preparation would yield mental fortitude ("I come from a military upbringing," she says, "so the most sports psychology I ever got was from my dad. He just said, 'Don't be a wimp.'") The mantra had worked well enough that she'd become a three-time U.S. Champion, medalled at three prestigious Grand Prix competitions this season alone and now was the holder of the all-time high in American women's skating. Her goal of ending an eight-year medal drought at the World Championships seemed within reach.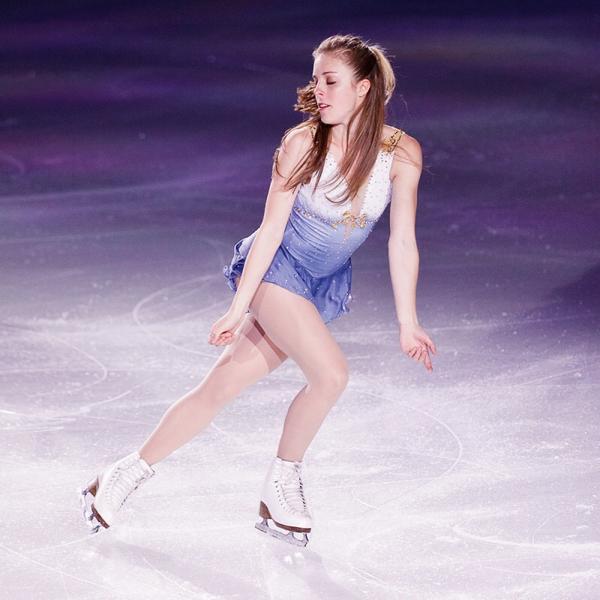 Wagner had made a huge comeback at the U.S. Championships, but the problem with comebacks is they only work if the triumphant underdog keeps winning. And when Wagner arrived in Shanghai, nothing quite seemed right. The ice felt soft, which meant she had to expend much more energy to attain her usual speed. The boots of her skates seemed to have broken down too much, leaving little in the way of ankle support. She taped her boots to compensate for their structural weakness, but this stymied the give required for proper knee bend. "Everything together made me feel like I was working against Mount Everest," she says, recalling how she entered the short program feeling as though she was trying to save something.