Post by Admin on Jun 4, 2021 4:47:47 GMT
Rand Paul on whether there's 'criminal culpability' regarding Dr. Fauci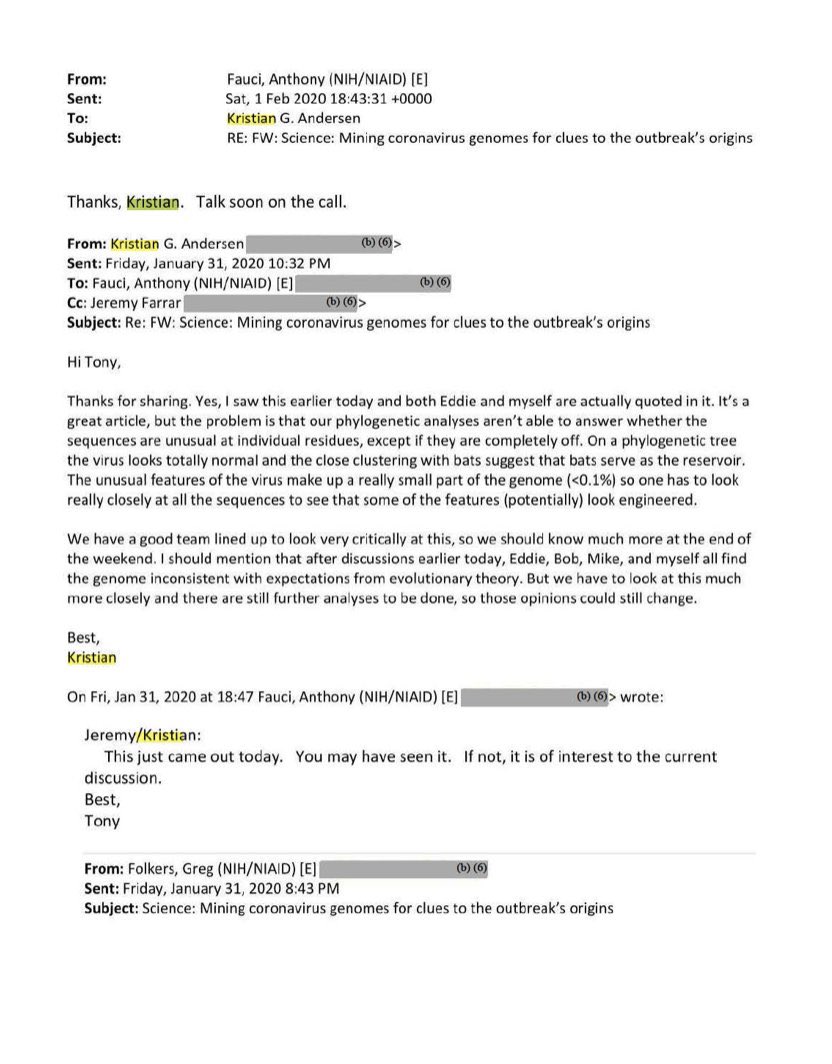 The Washington Post obtained 866 pages of Anthony Fauci's emails from March and April 2020 via the Freedom of Information Act, revealing what it was like for the government's top infectious-disease expert to navigate the chaotic early weeks of the pandemic under the Trump administration.
Sen. Rand Paul says Dr. Fauci can't be the one to investigate COVID-19 origins on 'The Ingraham Angle.' #FoxNews #Ingraham
Why it matters: Fauci has been one of the most prominent public faces of the U.S. government's coronavirus response, opening him up to both widespread admiration and criticism. U.S. officials were eventually forced to assign Fauci a full-time security detail.
Stay on top of the latest market trends and economic insights with Axios Markets. Subscribe for free
The big picture: Fauci told the Post that he would receive approximately 1,000 emails a day from colleagues, politicians, medical workers, foreign governments and strangers.
"I was getting every single kind of question, mostly people who were a little bit confused about the mixed messages that were coming out of the White House and wanted to know what's the real scoop," Fauci said.
George Gao, director of the Chinese Center for Disease Control and Prevention, emailed Fauci on March 28, shortly after Science magazine quoted Gao saying that the U.S. was making a "big mistake" by not recommending that people wear masks.
"I saw the Science interview, how could I say such a word 'big mistake' about others? That was journalist's wording. Hope you understand ... Let's work together to get the virus out of the earth," Gao said.
"Thanks for the note, I understand completely. No problem. We will get through this together," Fauci responded.
In another email on April 8, Gao expressed concern about Fauci's well-being: "I saw some news (hope it is fake) that [you] are being attacked by some people. Hope you are well under such [an] irrational situation."
"Thank you for your kind note. All is well despite some crazy people in this world," Fauci emailed back.
Rep. Fred Upton (R-Mich.) emailed Fauci explaining why some of his Republican colleagues were trying to block money for the U.S. pandemic response. He then told Fauci to "keep being a science truth teller," at a time when Republican lawmakers and former President Trump were skeptical about the threat of the coronavirus.