Post by Admin on Sept 7, 2021 22:04:45 GMT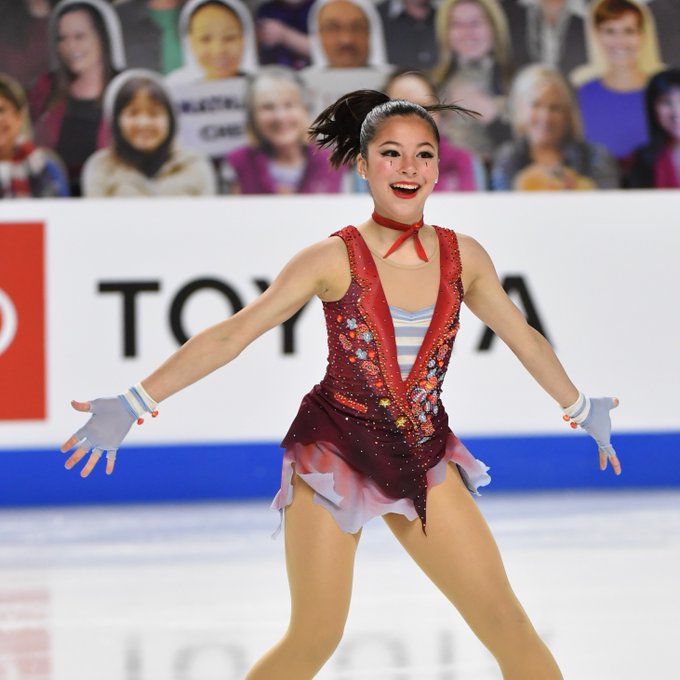 Eight U.S. athletes are headed to the Lombardia Trophy in Bergamo, Italy, the first Challenger Series event of the 2021-22 season. Competition starts on Friday, Sept. 10, with the women's and men's short programs. The rhythm dance and women's free skate will take place on Saturday, Sept. 11.
The event will conclude on Sunday, Sept. 12, with the free dance and men's free skate.
In the women's competition, both Alysa Liu and Audrey Shin will make their Challenger Series debuts in Italy. Liu won Cranberry Cup earlier this season and was the pewter medalist at the 2021 Toyota U.S. Figure Skating Championships. Shin placed fourth at Cranberry Cup and was the Skate America bronze medalist in 2020 (the competition was held as a domestic event due to the pandemic).
In the men's competition, Tomoki Hiwatashi and Yaroslav Paniot will represent the United States. Hiwatashi is the 2019 World Junior champion and placed fourth at 2020 Guaranteed Rate Skate America. Paniot, who formerly skated for Ukraine, is the 2021 U.S. pewter medalist.
In ice dance, Christina Carreira and Anthony Ponomarenko will make their Lombardia Trophy debut, having finished third at Skate America last season. They will be joined by Molly Cesanek and Yehor Yehorov who will be skating in their first senior international competition abroad. They finished fifth at 2020 Skate America.
The Challenger Series is entering its eighth season and is a group of senior-level international competitions that allows athletes to earn points and prepare for Grand Prix and ISU Championship competitions.
Fans can follow along on the Challenger Series Competition Central page on the U.S. Figure Skating Fan Zone.
U.S. ENTRIES AT LOMBARDIA TROPHY
Athlete/Hometown/Training Town
Women
Alysa Liu | Richmond, Calif. | Oakland, Calif.
Audrey Shin | Northport, N.Y. | Colorado Springs, Colo.
Men
Tomoki Hiwatashi | Colorado Springs, Colo. | Colorado Springs, Colo.
Yaroslav Paniot | Irvine, Calif. | Irvine, Calif.
Ice Dance
Molly Cesanek/Yehor Yehorov | Warrenton, Va./Kiev, Ukraine | Leesburg, Va.
Christina Carreira/Anthony Ponomarenko | Montreal/San Jose, Calif. | London, Ontario