Post by Admin on Sept 19, 2021 0:35:21 GMT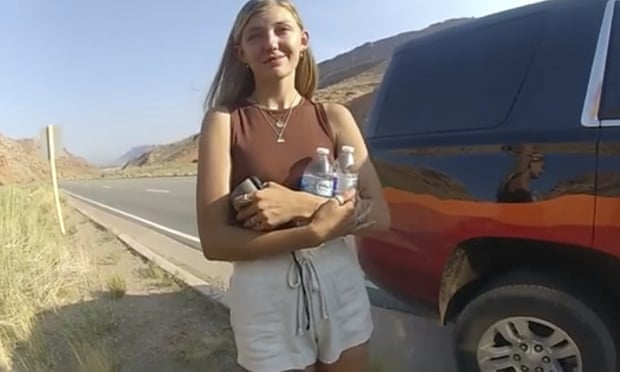 Mystery surrounding the whereabouts of 22-year-old Gabrielle "Gabby" Petito deepened late on Friday, after police in Florida said they were working with the FBI to locate 23-year-old Brian Laundrie, Petito's fiance who is described as "a person of interest" in her disappearance.
Petito and Laundrie had been on a "van life" trip across the south-western US, living in their vehicle. Petito's family reported her missing last week, after Laundrie returned to Florida alone.
On Saturday police searched a vast Florida wildlife reserve for Laundrie while the FBI hunted for clues about Petito in a mountainous national park in Wyoming.
More than 50 North Port police officers, FBI agents and members of other law enforcement agencies searched the 24,000-acre Carlton Reserve in the Sarasota area of the Gulf Coast. Authorities used drones, scent-sniffing dogs and all-terrain vehicles in the reserve, which has more than 100 miles of trails, as well as campgrounds.
Investigators took some of Laundrie's clothing from his parents' home to provide a scent for the search dogs.
"His family says they believe he entered the area earlier this week," North Port police said.
The FBI in Denver said agents were conducting ground surveys at Grand Teton national park in Wyoming, with help from the National Park Service and local law enforcement. Petito's last known contact with family members was from the park known for its mountainous terrain.
Police said Laundrie's family told officers they had not seen him since Tuesday, but had not told authorities he was missing for three days.
The conversation on Friday evening, police said, was the first time they had spoken to Laundrie's family in detail, and came at the family's request. An attorney called FBI investigators and said they wanted to talk, police said. In a separate statement, police said the investigation was now a "multiple missing persons" case.
In a statement in response, Richard B Stafford, an attorney for the Petito family, said: "All of Gabby's family want the world to know that Brian is not missing, he is hiding. Gabby is missing."
On Thursday, police in Utah released video showing 22-year-old Petito and Laundrie after an argument in the tourist town of Moab. Authorities and Petito's family then appealed to Laundrie's family to cooperate with investigators.
The body-cam footage, dated 12 August, shows an officer pulling over Laundrie and Petito's van after it was seen speeding and to hit a curb near the entrance to Arches national park. Petito is visibly upset.
"We've just been fighting this morning," she says. "Some personal issues."
She adds: "Some days, I have really bad [obsessive compulsive disorder], and I was just cleaning and straightening up and I was apologising to him, saying that I'm so mean because sometimes I have OCD and get frustrated."