Post by Admin on Sept 17, 2021 0:27:51 GMT
Trump to Pence: 'I don't want to be your friend anymore'
"Peril" also describes the tense encounter in the Oval Office on January 5 when Trump pressured Pence to overturn the results of the election. While the showdown went on inside, the two men could hear MAGA supporters cheering and chanting outside near Pennsylvania Avenue.
"If these people say you had the power, wouldn't you want to?" Trump asked.
"I wouldn't want any one person to have that authority," Pence said.
"But wouldn't it be almost cool to have that power?" Trump asked, according to Woodward and Costa.
"No," Pence said. He went on, "I've done everything I could and then some to find a way around this. It's simply not possible."
When Pence did not budge, Trump turned on him.
"No, no, no!" Trump shouted, according to the authors. "You don't understand, Mike. You can do this. I don't want to be your friend anymore if you don't do this."
Trump called Pence again the morning of January 6. "If you don't do it, I picked the wrong man four years ago," Trump said, according to the authors. "You're going to wimp out," he said, his anger visible to others in the office.
Even though Pence stood up to Trump in the end, "Peril" reveals that after four years of abject loyalty, he struggled with the decision. Woodward and Costa write that Pence reached out to Dan Quayle, who had been the vice president to George H.W. Bush, seeking his advice.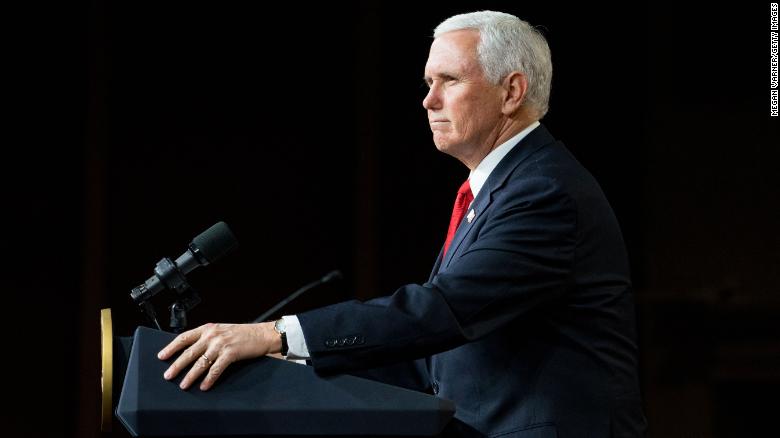 Over and over, Pence asked if there was anything he could do.
"Mike, you have no flexibility on this. None. Zero. Forget it. Put it away," Quayle told him.
Pence pressed again.
"You don't know the position I'm in," he said, according to the authors.
"I do know the position you're in," Quayle responded. "I also know what the law is. You listen to the parliamentarian. That's all you do. You have no power."
'You really should do a tweet'
According to the authors, Trump ignored repeated requests by both staff and his daughter Ivanka Trump to call off the rioters at the Capitol on January 6.
In one episode, retired Gen. Keith Kellogg, who served as Pence's national security adviser, was in the White House with Trump while he watched the insurrection unfold on television.
Kellogg urged Trump to act.
"You really should do a tweet," Kellogg said, according to the authors. "You need to get a tweet out real quick, help control the crowd up there. This is out of control. They're not going to be able to control this. Sir, they're not prepared for it. Once a mob starts turning like that, you've lost it."
"Yeah," Trump said. The authors write, 'Trump blinked and kept watching television.'
Ivanka Trump also repeatedly tried to intervene, talking to her father three times. "Let this thing go," she told him. "Let it go," she said, according to the book.