Post by Admin on Oct 1, 2021 18:19:35 GMT
THE AL WILD CARD IS INSANE!! Here's the full breakdown! (Yankees, Red Sox, Mariners, Blue Jays)
Major League history has yielded only 16 tiebreaker games, including just three since the dual-Wild Card format (a format some feared would lead to too many ties) was instituted in 2012. And sure, we ought to be thankful for the drama packed into those 16 tilts, from Bobby Thomson's "Shot Heard 'Round the World" to Bucky Dent's blast over the Green Monster to Matt Holliday maybe/possibly/probably not touching home plate.
But given the possibility of postseason expansion as soon as next season -- and the added possibility that future ties in an expanded format are handled mathematically and not on the field -- we just can't leave anything to chance here. We are fit to be tied.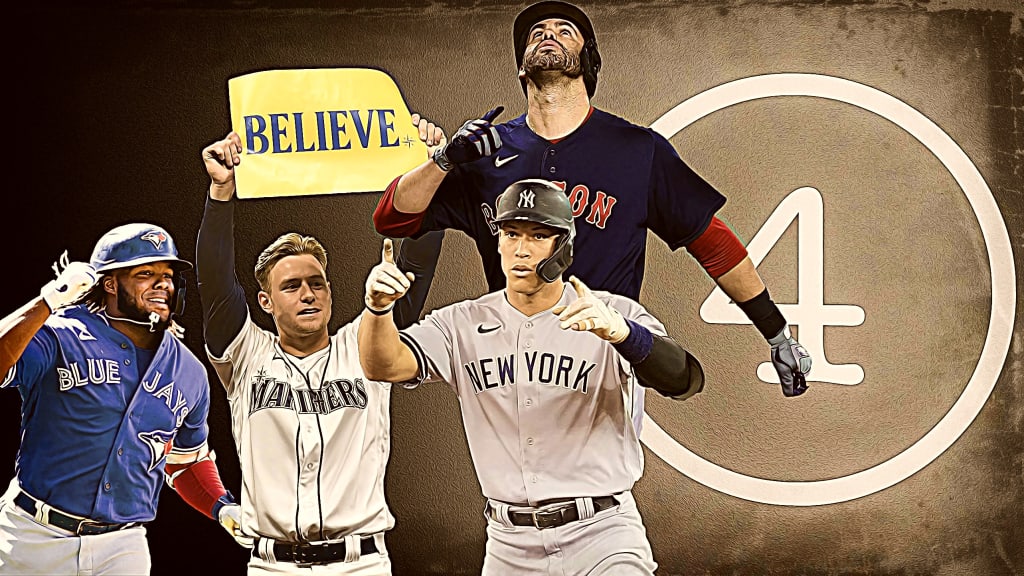 Thankfully, the Blue Jays, Mariners, Red Sox and Yankees have tried to play along in advance of Tuesday's AL Wild Card Game. Though the Yankees' win over the Blue Jays on Thursday night hinders our dream of a four-way tie, things are still pretty tight in the AL Wild Card picture as we enter the final weekend of the 2021 season:
Yankees: 91-68 (current 1st Wild Card)
Red Sox: 89-70 (tied with Mariners for 2nd Wild Card)
Mariners: 89-70 (tied with Red Sox for 2nd Wild Card)
Blue Jays: 88-71 (one game back of 2nd Wild Card)
The Giants and Dodgers could wind up tied in the National League West, but that's a straightforward scenario: If it happens, they would play a tiebreaker game Monday in San Francisco (by virtue of the Giants' 10-9 head-to-head record). Winner is the division champ and No. 1 seed in the NL, loser is the host of the NL Wild Card Game on Wednesday.
Here's what the four teams remaining in the AL Wild Card race have on tap in their final three games through Sunday:
Blue Jays vs. Orioles
Mariners vs. Angels
Red Sox at Nationals
Yankees vs. Rays
And remember, just to make this all the more compelling, every game on the schedule Sunday for the season finale begins at 3 p.m. ET.
You're probably wondering what would happen if all or some of these teams are tied at the end of Sunday's play. So here's your tie guide:
FOUR-WAY TIE FOR TWO WILD CARD SPOTS
Example: Yankees go 0-3; Red Sox go 2-1, Mariners go 2-1, Blue Jays go 3-0