Post by Admin on Nov 20, 2021 18:32:06 GMT
Anthony Huber
Huber, who was in the crowd of protesters with his girlfriend, was killed as Rittenhouse fled the scene of Rosenbaum's shooting, according to the complaint. Huber had turned 26 just four days earlier, according to an obituary.
Huber spotted the armed man in the crowded street and he ran toward danger, his girlfriend, Hannah Gittings, told CNN in an interview last year.
"He pushed me out of the way and ran off. I tried to grab him," Hannah Gittings said.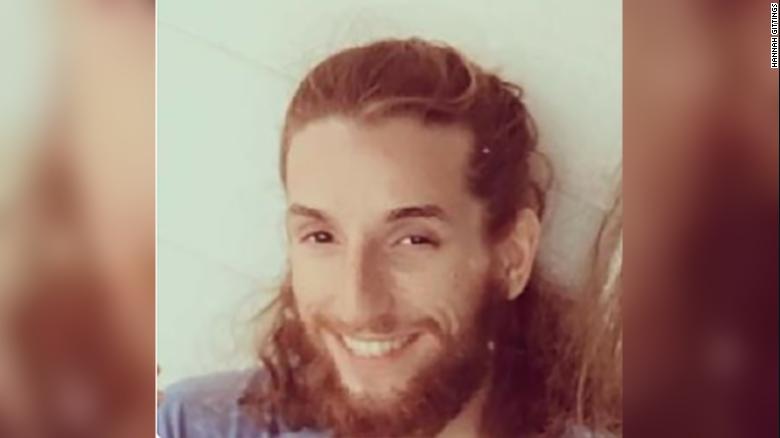 Videos from the scene show Rittenhouse carrying an AR-15-style rifle, walking the city's streets with a group of armed men. Gittings told CNN her boyfriend launched at the armed individual to protect her and other people nearby.
Huber appeared to reach for Rittenhouse's gun with his hand while holding his skateboard in the other, the criminal complaint said. As Huber tried to grab the gun, Rittenhouse pointed it at his body and fired one round, according to the complaint. Huber was seen staggering away and then fell to the ground, the complaint said. He died from his gunshot wound.
During his testimony, Rittenhouse said Huber was "holding a skateboard like a baseball bat," which he swung down, hitting Rittenhouse in the neck. Richards, the defense attorney, said before Rittenhouse shot Huber, the shooting victim "strikes him in the head" and is going for a "second lick," adding Huber's "other hand goes for the gun" in Rittenhouse's hand.
DNA analyst Amber Rasmussen testified Huber's DNA was not found on Rittenhouse's firearm but said it was still possible he touched out.
Huber was "completely indescribable" and stood by his beliefs and convictions, Gittings, his girlfriend, said last year.
"He was an incredibly intelligent person, literally the smartest person I've ever met," Gittings said. "He knew exactly what was at risk for him chasing down somebody with a weapon."
Huber was born and raised in Kenosha, said Anand Swaminathan, an attorney for his family.
"He loved Kenosha," Swaminathan said. "In the years leading up to this event he was making a good life and he was having fun and he was happy and he was trying to do the most he could with himself."
Huber struggled with mental health challenges when he was younger and skateboarding was among the things that brought him the most joy. He had found a community of people in Kenosha who shared the same passion, the attorney added.
"It was something that brought him a lot of happiness, brought him a lot of peace," Swaminathan said. "He had really fought to get himself to a healthy place."
"His family feels like that nature in him is part of why he took the actions he did that night, he wanted to help, he wanted to stop this person," he said.
This week, Binger, with the prosecution, asked the jury to consider Rittenhouse's true motivations and to contrast the teen's behavior with Huber's behavior.
"A man who was there because he knew Jacob Blake, who carried his skateboard everywhere, and who rushed towards danger to save other people's lives," Binger said, referring to Huber.
People who talk about Huber talk about "a kid who wanted to help people," the attorney added.
Huber's father filed a federal lawsuit in August 2021 accusing Kenosha authorities of deputizing the armed people who were patrolling the streets and conspiring with them, alleging their actions "directly caused" Huber's death and were a "license for the armed individuals to wreak havoc and inflict injury." CNN reached out to Kenosha police, the city of Kenosha and a representative of the county. The Kenosha County Sheriff's Department declined to comment.