Post by Admin on Nov 28, 2021 19:28:05 GMT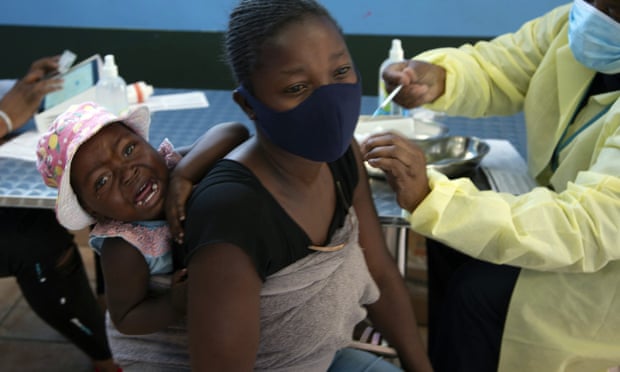 At the World Trade Organization (WTO), attempts to secure a waiver on intellectual property rights so that countries such as South Africa can produce their own jabs are backed by the US but opposed by the EU, the UK and Switzerland.
Some rich countries argue that without patent protection pharmaceutical companies would have no incentive to produce new vaccines and that, in any case, poor countries lack the technical manufacturing expertise to turn the formulas into finished products. Neither the IMF nor the US is convinced by this argument and developing countries will voice their anger at "vaccine apartheid" at this week's WTO ministerial meeting in Geneva.
Whatever the outcome of the intellectual property row, it is already clear multilateralism has failed the test. If ever there was a time for some international solidarity this was it, but the west has over-promised and under-delivered.
Sure, rich countries in Europe and North America have run up big bills fighting Covid-19 and are keen to reduce budget deficits, but penny-pinching on vaccines for developing countries was always going to be a false economy.
Either rich nations make it possible for poor countries to increase jab rates or they have to seal themselves off from the unvaccinated parts of the world. The fact that the first cases of Omicron have already been reported in the UK shows how difficult it is to do the latter.
While the first duty of any government is to ensure the safety of its own people, there are times when this can only be done by acting collectively and this is one of them. Some problems are global in nature.
Last month, the World Health Organization said less than 10% of the 54 countries in Africa were on course to hit the target of vaccinating 40% of their population by the end of 2021. Other variants are likely to follow.
The argument in favour of donating more vaccines or waiving intellectual property rights remains the same as it has been since the start of the pandemic: the right thing to do is also the self-interested thing to do.
That's true even in the best-case scenario where vaccines provide protection against Omicron and the new strain proves to be less transmissible than currently feared. Why? Because while some countries – such as the UK – will try to adopt a wait-and-see approach others may be more risk-averse. Austria imposed tough new lockdown restrictions last week because its relatively low (by European standards) vaccine rate had led to a surge in the number of infections.
China, far more important to the global economy than Austria, tends to have a zero-tolerance approach to Covid and could decide to close factories and ports, thereby adding to already acute supply-chain bottlenecks.