Post by Admin on Nov 15, 2015 1:08:04 GMT
After the short program at the fourth Grand Prix Julia Lipnitskaya was in second place, behind only American Gracie Gold. The second Russian participant, world champion Elizaveta Tuktamysheva, is only fifth.
Lipnitskaya managed to tune in to the short program after a not too successful warm-up, where she was all the time someone strove to face. Julia made a great cascade of "3-3", succumbed to flip and "lit" on his now trademark track steps, where she widest scope to flirt with the audience. Perhaps it is to deal with this very adult problem Julia went for a short rental not mottled patchwork dress, as before, but in an elegant black dress.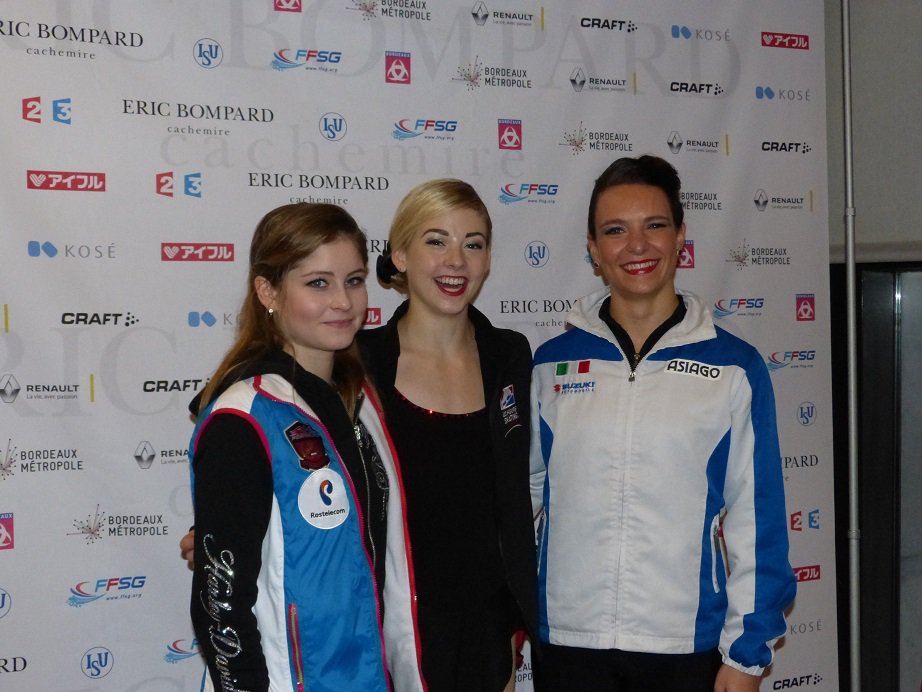 - Julia, compared to stage in America as rate your performance?
- Better. The excitement, however, is still present, it affects the flip and lutz. But I Have reached the program quite confident. And I grew up, it is now rising. And in general in recent years was only minus. And I feel that more or less ready, but we are not a set of complicated jumps.
- Another change that caught my eye - a new dress. Why did you decide to change?
- From one extreme to rush: the bright childish, the grown-strict - Julia laughs. - In general, there were many on the past dress positive reviews, mainly from the fans. But there were also negative. So we decided to do a rigorous and tasteful.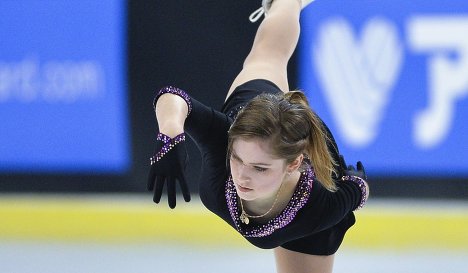 - How you feel in a new suit?
- The new dress of me, of course, is more comfortable. I feel it more adult.
- In your short program, meaning of the song, "You look like an angel, but in fact you devil." Anyone else feel like yourself?
- When Marina Zueva invited me to this topic, the first thing she asked me if I had a sense of humor? And she said: "This is about you." The outside looks like an angel. Well ... or anyone.
- This is the answer to those who have called a monster or a tank or something?
- Yes, it was I had this. I now darling, you might say.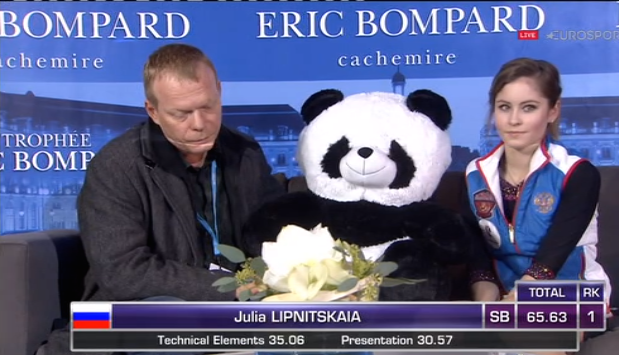 - What has changed?
- Matured. It has become much kinder and more open. All the same, of course, it is when I'm going to, we have to withdraw.
- So after all - who are you?
- Well, I have a twin zodiac sign, so I have a split personality here.
- You said that you can not get used to the program.
- I simply did not understand how I perceive this program as I will it look like appreciate. Therefore, she could not relax. And now I know that a program like that estimate it well. And she rolled-more or less. So I feel calmer.
- The final Grand Prix you qualify is impossible. Somehow it affected the mood?
- We have to fight anyway.
Women after the short program
1. Gracie Gold (USA) - 73.32 2. Yulia Lipnitskaya (Russia) - 65.63 3. Robert Rodegero (Italy) - 58.81 4. Kanako Murakami (Japan) - 58.30 5. Elizaveta Tuktamysheva (Russia) - 56.21