Post by Admin on May 23, 2020 20:14:23 GMT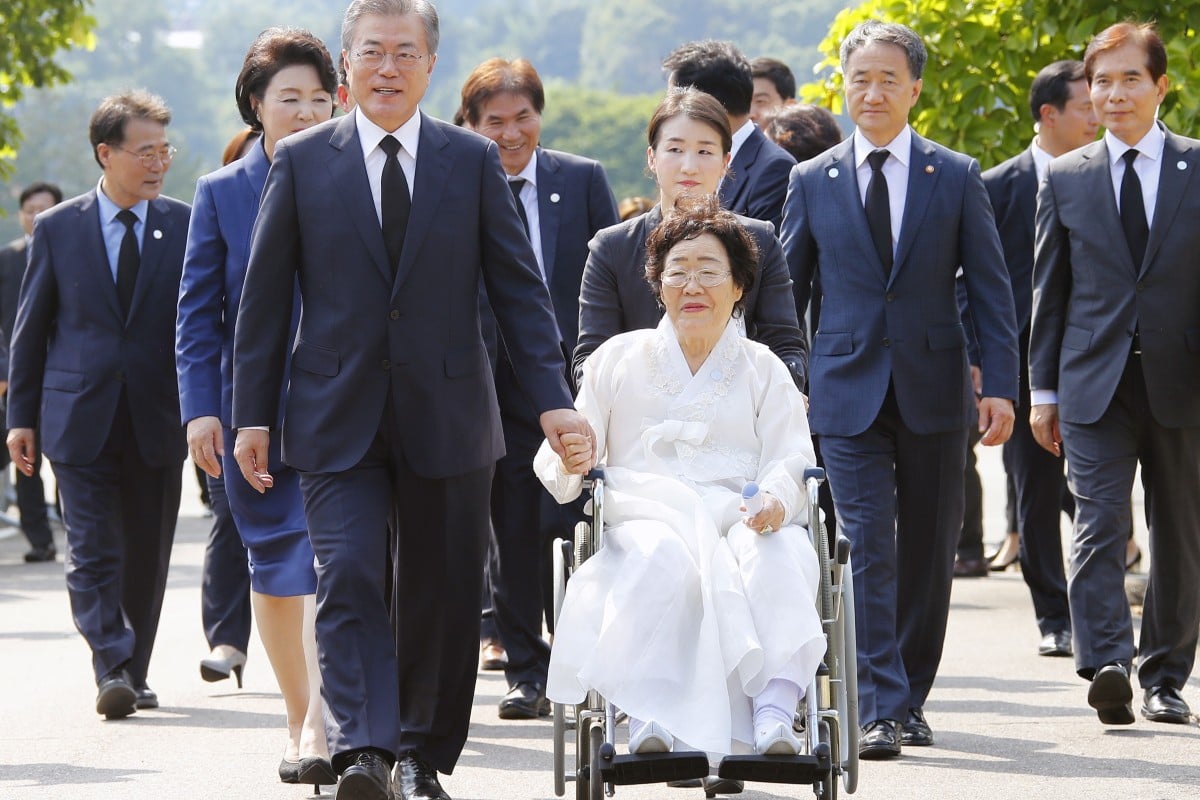 South Korean President Moon Jae-in holds the hand of Lee Yong-soo during a trip to a comfort women's cemetery in Cheonan, South Chungcheong Province, South Korea. Photo: EPASouth Korean President Moon Jae-in holds the hand of Lee Yong-soo during a trip to a comfort women's cemetery in Cheonan, South Chungcheong Province, South Korea. Photo: EPA
South Korean President Moon Jae-in holds the hand of Lee Yong-soo during a trip to a comfort women's cemetery in Cheonan, South Chungcheong Province, South Korea. Photo: EPA
For three decades, South Korea's Lee Yong-soo campaigned for Japan to atone for its imperial past. One of thousands of "comfort women" coerced into working in brothels for Japanese soldiers during World War II, Lee, 91, joined a rally every Wednesday outside Tokyo's embassy in Seoul, come rain or shine, to demand a sincere apology and compensation from Japan.
Then, in an ironic twist, the veteran campaigner levelled accusations of exploitation at figures much closer to home: the leadership of South Korea's largest advocacy group established to ensure the welfare of surviving comfort women and seek restitution from Japan, which colonised the Korean peninsula from 1910-1945.
At a shock press conference this month, Lee accused the Korean Council for Justice and Remembrance for the Issues of Military Sexual Slavery by Japan (Korean Council) of misappropriating public donations and exploiting the surviving women for political ends.
Lee announced she would no longer attend the weekly rallies, which typically draw large numbers of supporters, particularly students, as they taught the younger generations "hatred" when South Koreans and Japanese should befriend each other and resolve outstanding issues together.
"Wednesday demonstrations must be put to an end," Lee said at the May 7 press conference, according to a report in the Joongang newspaper, while stressing she would continue to press Japan for a sincere apology. "It helps no one. You don't even know where the contributions of the participants are being spent."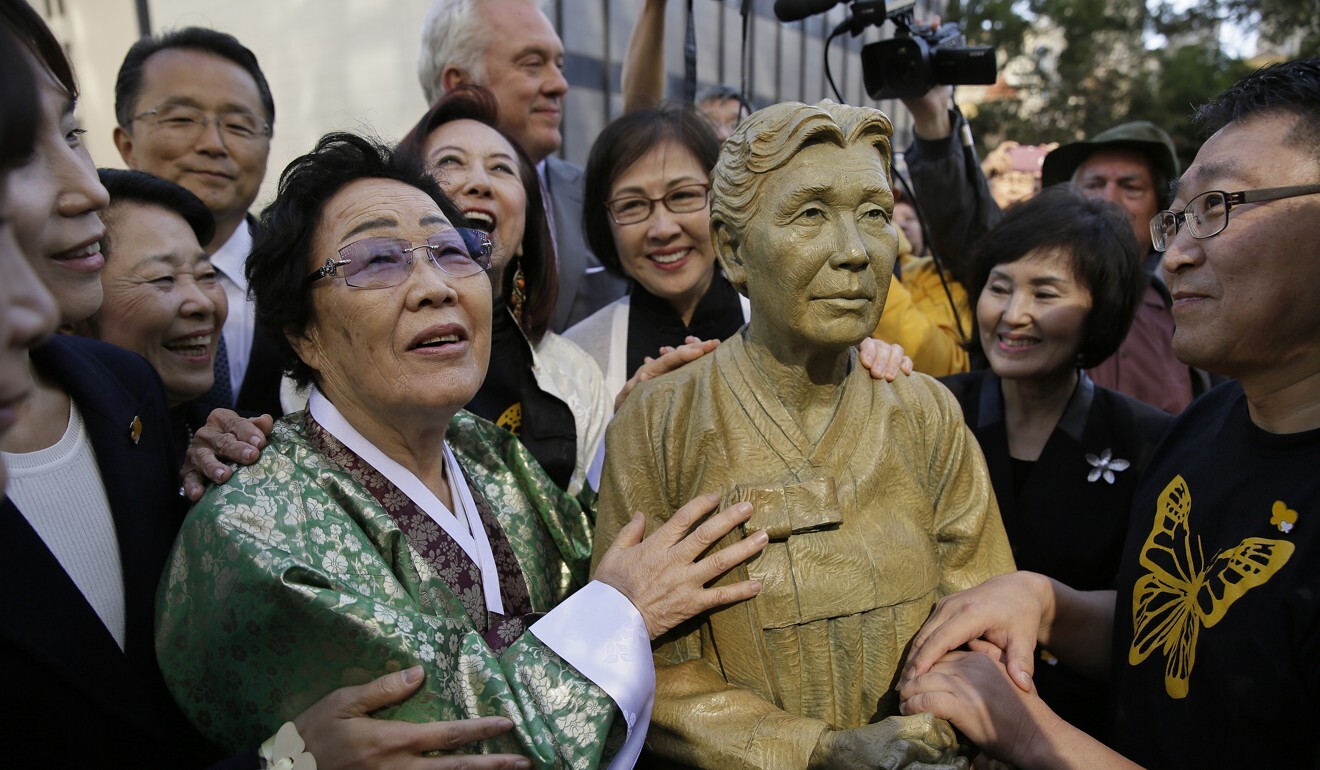 The Korean Council and its former chief, ruling party lawmaker-elect Yoon Mee-hyang, have strongly denied any wrongdoing, insisting all donations have been spent supporting victims and advocacy and the group's finances are transparent and audited regularly. Amid a flurry of subsequent reports in conservative media about her financial dealings and facing investigation by prosecutors, Yoon, who is affiliated with President Moon Jae-in's centre-left Democratic Party, has claimed to be a victim of a "political offensive". Yoon and the Korean Council did not respond to requests for comment.
On Tuesday, the House of Sharing, another organisation for former comfort women, came under scrutiny after a group of employees accused the shelter of mishandling donations and failing to live up to its mission by forcing survivors to cover their own medical fees and other expenses.
The rare public discord over the handling of South Korea's most sensitive grievance with Japan has accentuated concerns – often whispered until now – that comfort women have been used as pawns in support of a nationalistic and politically convenient narrative upheld with ferocious social pressure and even legal sanction.