Post by Admin on Apr 18, 2020 2:04:23 GMT
After a show-stopping performance of her "Hallelujah" free skate at the U.S. Championships, Bell was poised to improve on her ninth-place finish at last season's worlds. While she admits she doesn't know how this long break will affect her jumps – "I guess we'll see what happens when I get back on the ice" – she is positive about her 2020-21 campaign.
"I have this upcoming season and a season after that until the [2022] Olympic Games, and this might be the perfect break I need, and maybe didn't even know I needed," she said. "I'm excited to build on the momentum I gained this past season."
The Bells spend much of the day outside, where paddleboard, swimming and other outdoor activities are available. Mariah stays fit with a regimen provided by the Olympic Training Center (OTC); sometimes, Morgan and Andrew join in. In the evening, she and mom Kendra go for walks.
"The distance of the whole motor coach country club we're at is about two miles, so I can run that or walk that," Bell said. "People have golf carts, so they kind of drive around. Everybody in this community is very nice, but if they do stop and talk, everybody is very cautious of their spatial surroundings."
Thus far, none of the Bells has been tempted to overdose on Netflix.
"Sometimes, we watch, but it's honestly hard to stay inside the RV," Mariah said. "My dad bought a VR (virtual reality gaming system) and I really enjoy watching my sister try to box, that's really amazing for me."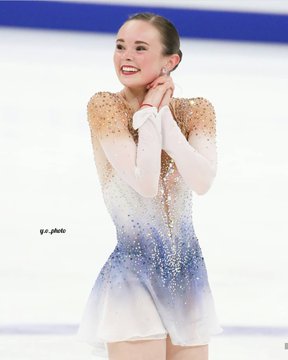 The RV has a bedroom, big enough for a king-sized bed, as well as a full kitchen, spacious living area and two bathrooms. Morgan sleeps on a pull-out couch, while Mariah has a cot. The lower portion of the vehicle is devoted to storage, with a laundry area and large freezer.
Most important, the kitchen table has a leaf, making it comfortable for all four Bells to sit down to family dinner. "It's been great in that respect for both Kendra and I," said Andrew, who awakes at 2 or 3 a.m. to work remotely. "Usually, we only see the girls a couple of times a year, so to be able to spend time with them, work out with Mariah and Morgan, go paddle boarding – we can get out and do things we haven't been able to do together in a long time."
"Just the idea of sitting down together to have dinner, because we haven't been together in so long, even something like that is different," Mariah said. "Those moments are very special."