Post by Admin on Mar 28, 2016 19:33:23 GMT
HABERMAN: I just had one quick follow-up on what you were saying about the South China Sea. How would you counter that assertiveness over those islands? Among other things, it's increasingly valuable real estate strategically. Would you be willing to build our own islands there?
TRUMP: Well what you have to do – and you have to speak to Japan and other countries, because they're affected far greater than we are – you understand that – I mean, they're affected far – I just think the act is so brazen, and it's so terrible that they would do that without any consultation, without anything, and yet they'll sell their products to the United States and rebuild China, and frankly, even the islands, I mean, you know, they've made so much economic progress because of the United States. And in the meantime we're becoming a third-world nation. You look at our airports, you look at our roadways, you look at our bridges are falling down. They're building bridges all over the place, ours are falling down. You know, we've rebuilt China. The money they've drained out of the United States has rebuilt China. And they've done it through monetary manipulation, by devaluations. And very sophisticated. I mean, they're grand chess players at devaluation. But they've done it –
SANGER: I think what Maggie was asking was how would you deter their activity. Right now (Crosstalk) – But would you claim some of those reef scenarios to try to build our own military –
TRUMP: Perhaps, but we have great economic – and people don't understand this – but we have tremendous economic power over China. We have tremendous power. And that's the power of trade. Because they use us as their bank, as their piggy bank, they take – but they don't have to pay us back. It's better than a bank because they take money out but then they don't have to pay us back.
SANGER: So you would cut into trade in return –
TRUMP: No, I would use trade to negotiate.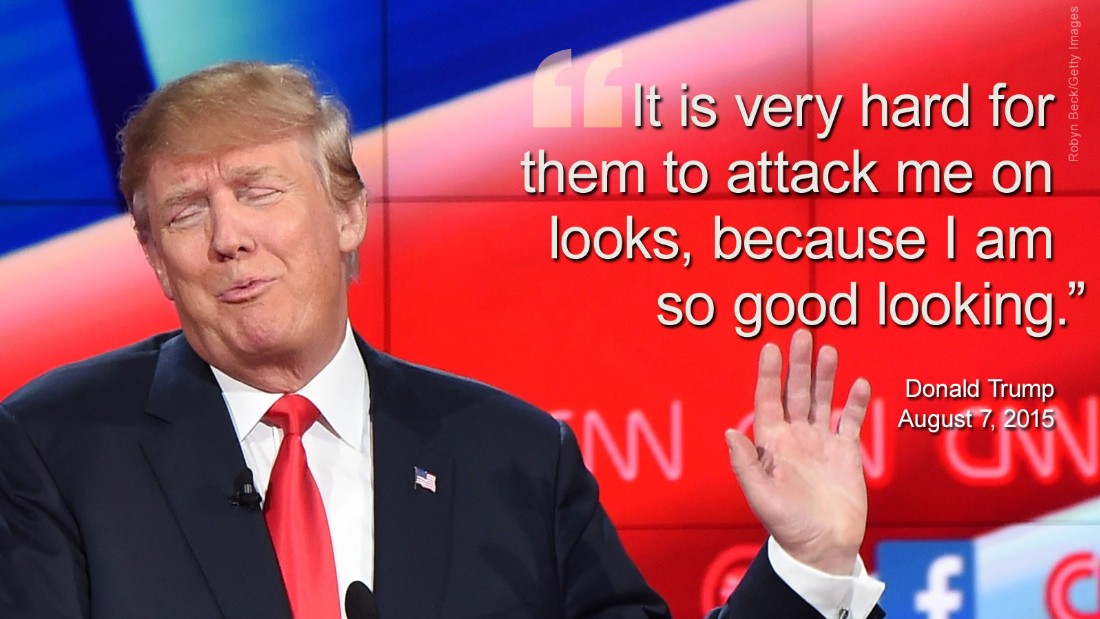 HABERMAN: Oh, O.K. My last question. Sir, my last –
TRUMP: I would use trade to negotiate. Would I go to war? Look, let me just tell you. There's a question I wouldn't want to answer. Because I don't want to say I won't or I will or – do you understand that, David? That's the problem with our country. A politician would say, 'Oh I would never go to war,' or they'd say, 'Oh I would go to war.' I don't want to say what I'd do because, again, we need unpredictability. You know, if I win, I don't want to be in a position where I've said I would or I wouldn't. I don't want them to know what I'm thinking. The problem we have is that, maybe because it's a democracy and maybe because we have to be so open – maybe because you have to say what you have to say in order to get elected – who knows? But I wouldn't want to say. I wouldn't want them to know what my real thinking is. But I will tell you this. This is the one aspect I can tell you. I would use trade, absolutely, as a bargaining chip.