Post by Admin on May 27, 2019 18:22:14 GMT
When Junguo (Arthur) Liu was Alysa's age, he was getting ready to leave his mountain village in China's Sichuan province for the first time. He had tested well enough to earn admission to an elite high school in Zhongxian. From there he studied English literature at Southwest Teacher's University in Guangzhou, today a port city of 13 million across Victoria Harbour from Hong Kong. That education radicalized him, and as a graduate student in the late 1980s, Liu led pro-democracy demonstrations in Guangzhou. "We just wanted the rights that the Chinese constitution guaranteed us," he says. "I really just felt it was my responsibility to stand up and say something because I was educated [about] Western society and political systems and I just felt like China wasn't what it was claimed to be."
In May 1989, 3,000 Beijing University students staged a hunger strike and sit-in at Tiananmen Square, the symbolic center of China, demanding freedom for dissidents and an end to corruption. Arthur organized parallel demonstrations in Guangzhou, with plans spreading by word of mouth across several campuses. Around midnight on June 3 he tuned his radio to a Hong Kong station, the only one he could trust for uncensored news. What he heard that night alarmed him. The government had instituted martial law and the military had attacked the protesters. When the bloodbath was over, witnesses reported more than 700 dead.
Arthur was incensed. "How could you open fire at your own students?" Many of his classmates felt just as strongly, and they mobilized in protest to barricade all five of Guangzhou's crucial bridges. Arthur and at least a thousand other students blocked traffic at the Haizhu Bridge for two days.
Shortly thereafter, he learned from the news that he was one of the government's most-wanted students. Friends helped smuggle him by boat to Hong Kong, where he stayed for about five months awaiting a relocation assignment from the United Nations High Commissioner for Refugees. Originally he was destined for France. Then the U.S. opened its doors to student refugees from China.
He arrived in Oakland at age 25 and found work as a busboy at King Tsin restaurant in Berkeley, saving up money to continue his education. Because of his background in political activism, a friend recommended he attend law school. Arthur took his advice; he still wanted to return to China to spread democracy. In 1998 he earned a law degree from Hastings College of Law, at the University of California, and he has operated a general practice in Oakland ever since.
Has he gone back to China? Arthur won't answer for the record. After almost 30 years he's still concerned about retribution. He says there have been subtle signs over the years that the Chinese government still tracks his movements, though he won't describe them for the record, either. And he's especially worried now, considering the next Winter Olympics will be held in Beijing, where, as a matter of government policy, the events described above never happened.
Alysa gave her gold medal from nationals to Arthur, who, she says, "deserved it more than me." He had closely followed the Chinese-American Kwan's skating career and enrolled Alysa in lessons with Lipetsky when she was five. In her big jacket and bright-pink skates, she became the darling of the rink, and Arthur developed into a full-fledged skating dad, creating a checklist to keep Alysa on track when she practiced alone. "I have the Coach Arthur rule: Everything five times," he says. "Like, double Axel, five good double Axels. If you fall, that doesn't count."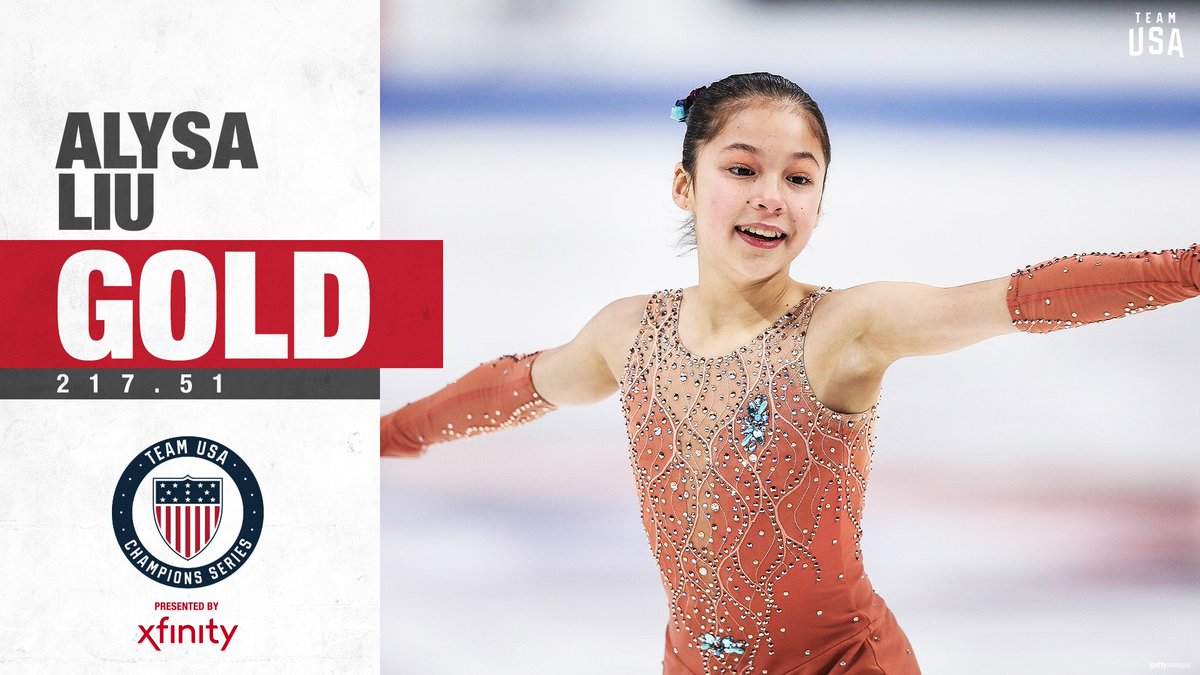 Another part of what makes their relationship so close is that Arthur is the only biological parent Alysa knows. He had her and her four younger siblings—Selina, 11, and nine-year-old triplets Joshua, Justin and Julia—by in vitro fertilization with two different egg donors and two different surrogates.
When the children were born, Arthur was still married to Yan Qingxin (who goes by Mary). The couple is now divorced, but Mary is also the kids' legal guardian, and they call her Mom. They typically spend a couple nights a week at her house in Antioch.