Post by Admin on Mar 20, 2020 22:21:45 GMT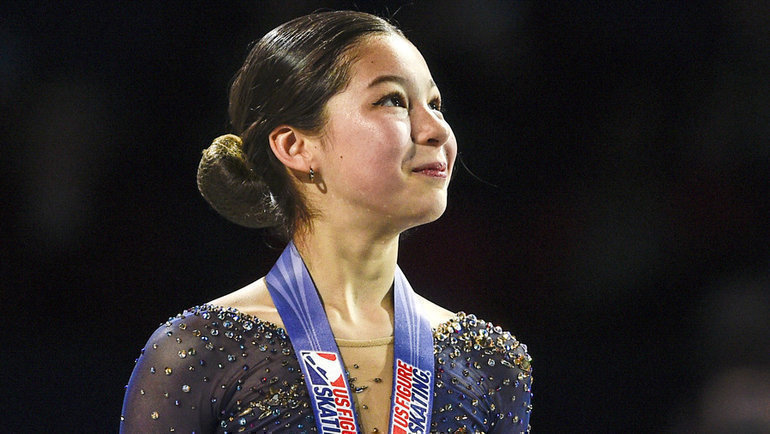 Looking at the half-empty stands of the Tondiraba Arena in Tallinn, it was difficult to get rid of the impression that the world championship among juniors is a pleasant prelude to the main tournament of the season - the adult world championship. However, the coronavirus walking on the planet made its own corrections and forced to cancel the tournament, like almost all sports competitions around the world. Then it became clear - the juniors were lucky to identify the strongest. And the final point of the women's competitions in the 2019/20 season was the bright performances of the 13-year-old champion Kamila Valieva, silver medalist Daria Usacheva and who won the bronze medal Alisa Liu .
Although the 14-year-old American, who, among other things, owns cascades with a quadruple lutz and a triple axel, could potentially compete with Valieva, but, in fact, their confrontation did not happen. After a short program, Alice was only fourth, despite the unique cascade of "triple axel - triple toe loop", and in terms of total points she became the third, losing to Usacheva, who does not own ultra-C. A cursory glance at the protocols is enough to understand the reason - undercuts at the most expensive jumps, lower bonus points for the quality of the elements and the loss in the components. At the same time, the cheerful smiling skater herself admitted this after the end of the competition.
- "This season was successful for me - Liu said. "I learned a lot and understood what to work on." What exactly? I think that everything is needed - by jumping, spinning and sliding.
Ahead of US Figure Skating Championships in 2020, we caught up with Alysa Liu fresh off a trip to the Junior Grand Prix Final! We talk skating, gelato, Tik Tok and her passion for pushing the limits.
- Tell us, how is your regular training day?
"I get up two hours before training." Then I go to training, and during the break most of the time chatting with friends or doing homework. But still I talk more with friends (laughs). Sometimes we have rather long breaks and we have time to go shopping, although more often we don't buy something, but just look at the windows. It also happens that we walk around the city in search of new places where you can eat. Plus, twice a week we have classes outside the ice. I'm at home-based online education, I like physical education lessons most of all, because I know the most about this subject. Teachers trust us, you only need to do the tasks that ask.