Post by Admin on May 14, 2020 23:30:44 GMT
- Then it was something like this: okay, we measured the temperature. Well, that's okay. I somehow did not particularly pay attention to this. There were disinfectors everywhere. We were told: wash your hands, observe safety precautions. Well, we washed, wiped. And then they went happy. And so, it seems to me that at that time I was not particularly fixated on this. Nevertheless, the World Cup is a crucial start, and all thoughts were about him.
- In Tallinn, you met Lew for the second time this season. In the fall, you said that you are curious to understand your feelings from fighting it - either excitement or interest. How did it end up?
- In general, Alice is a very worthy, strong opponent. There is probably nothing to add here. And a very good person.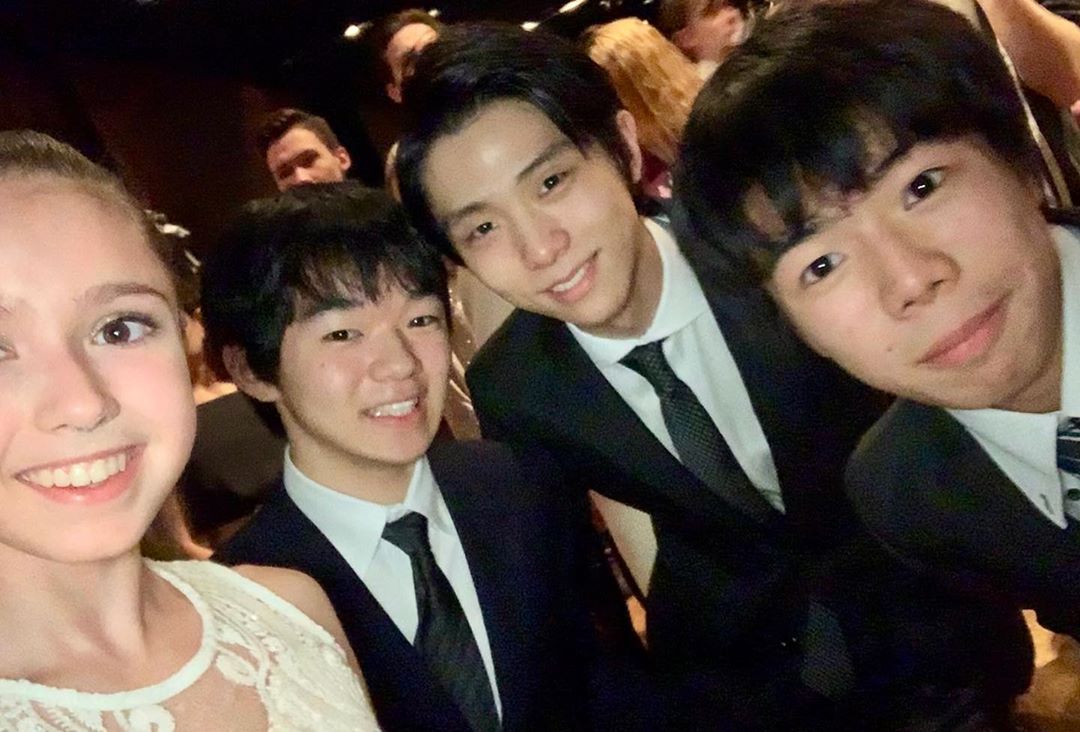 - Did you manage to somehow communicate with her at the competitions?
"But I don't really speak English, so it's difficult for me." Well, that is, if they say something to me, I understand. But I can't answer. And when do we talk there ...
Even when we saw each other - this is a warm-up, something else. Because of the language barrier, I didn't ask her anything, so most likely not, we didn't talk.
"Well, you have to fix it somehow, right?"
- Of course. Now I am just studying with an English tutor.
"And how are you doing?"
- Well, so far so good (laughs) .
- After a short program in Tallinn, you said that you are sad to part with the short program "Girl on the Ball". There were no thoughts to run it in the third round?
- No. It seems to me that rolling the third year in one program is already a little too much. I would not leave her for the third year. Maybe it's only indicative, but I think not at competitions.
- The most successful roles sometimes interfere with famous actors, they become hostages of images. There is no fear that everyone will expect from you all the same "Girls on the ball"?
- I don't even know ... Maybe even if they wait for "Girl on the Ball", you still need to be more diverse. I trust our trainers and I am sure that the new programs will be good.
"Better yet, this one?"
- Yes. But the most important thing is what the athlete himself does. And I will try to develop programs even more diligently so that all other productions do not look like "Girl on the Ball."
- You used to say that at the end of the season you thought to go to the granddaughter of Pablo Picasso Diana. It turns out that everything fell through due to the pandemic?