Post by Admin on Sept 19, 2019 17:40:45 GMT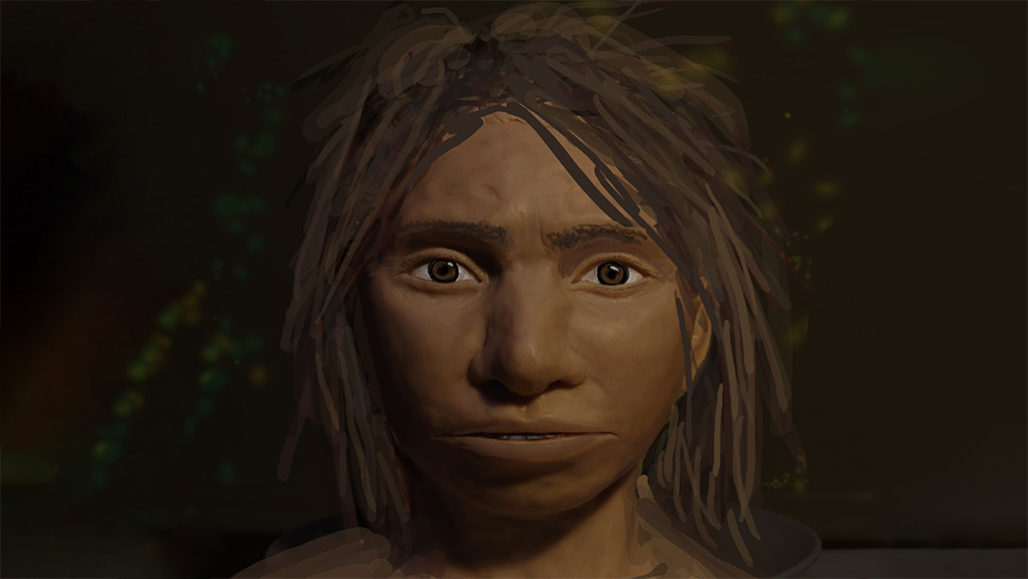 Scientists have painted a portrait of a young female who belonged to a mysterious, humanlike population known as Denisovans around 50,000 years ago.
Here's the kicker: Only a handful of Denisovan fossils have been found, including the youngster's pinky finger. So a team led by evolutionary geneticists David Gokhman and Liran Carmel of the Hebrew University of Jerusalem reconstructed the Denisovan teen's skeleton using only a palette of ancient DNA patterns. A description of how the researchers transformed DNA into a physical appearance appears September 19 in Cell. "This is the first reconstruction of the skeletal anatomy of Denisovans," Carmel says.
A drawing based on that skeleton shows the Denisovan gazing ahead coolly with wide, dark eyes framing the bridge of a broad nose. That profile, and the rest of the girl's appearance, was gleaned from key changes to parts of her DNA that regulate the activity of genes involved in skeletal development, the team says.
Summary
Denisovans are an extinct group of humans whose morphology remains unknown. Here, we present a method for reconstructing skeletal morphology using DNA methylation patterns. Our method is based on linking unidirectional methylation changes to loss-of-function phenotypes. We tested performance by reconstructing Neanderthal and chimpanzee skeletal morphologies and obtained >85% precision in identifying divergent traits. We then applied this method to the Denisovan and offer a putative morphological profile. We suggest that Denisovans likely shared with Neanderthals traits such as an elongated face and a wide pelvis. We also identify Denisovan-derived changes, such as an increased dental arch and lateral cranial expansion. Our predictions match the only morphologically informative Denisovan bone to date, as well as the Xuchang skull, which was suggested by some to be a Denisovan. We conclude that DNA methylation can be used to reconstruct anatomical features, including some that do not survive in the fossil record.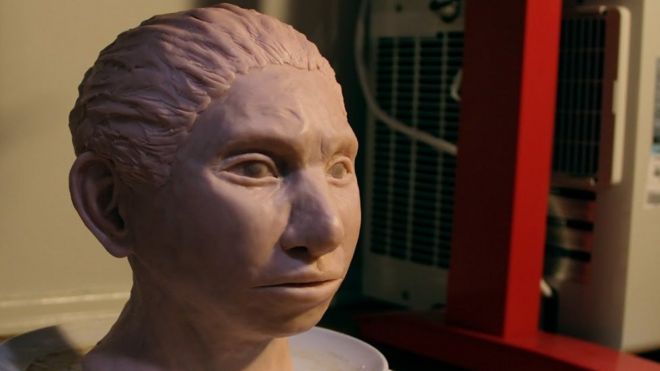 Very little is known about the anatomy of Denisovans. The first specimen, Denisova 3, comprises a manual phalanx found in the Denisova cave in Siberia, dated between 74 and 82 thousand years ago (kya) (Krause et al., 2010). DNA extracted from this bone indicated that this individual belonged to a sister group of Neanderthals (Meyer et al., 2012), thereafter called Denisovans. These two groups separated 390–440 kya (Prüfer et al., 2017), and their ancestors split from our lineage between 520 and 630 kya (Prüfer et al., 2017), though these datings are still under debate (Mafessoni and Prüfer, 2017, Rogers et al., 2017).
Based on this genome, Denisovan ancestry of up to 6% was detected in present-day Melanesians and Aboriginal Australians and to a lesser level in East Asians, Native Americans, and Polynesians (Meyer et al., 2012, Prüfer et al., 2014, Racimo et al., 2015, Reich et al., 2010, Skoglund and Jakobsson, 2011). Some introgressed Denisovan haplotypes might have conferred modern humans (MHs) an adaptive advantage in high-altitude (Beall et al., 2010) and cold climates (Racimo et al., 2017).
Despite our growing understanding of their genetics, findings that provide information on Denisovan anatomy remain scarce. The only confirmed Denisovan samples hitherto are the aforementioned Denisova 3 phalanx, from which a 30x genome was sequenced (Meyer et al., 2012), a lower jawbone (Chen et al., 2019), and several teeth (Chen et al., 2019, Sawyer et al., 2015, Slon et al., 2017). Anatomical studies of the teeth revealed that the Denisovan molars differ in their cusp and root morphology, and their size is outside the range of MHs and mostly outside the range of Neanderthals too (Chen et al., 2019, Sawyer et al., 2015, Slon et al., 2017). The jawbone was shown to be robust, protruding, with a long dental arcade and no chin (Chen et al., 2019). Studying differences in anatomy between human groups is critical in understanding human-specific adaptations, selective pressures, and developmental trajectories as well as the phenotypic effects of introgression events.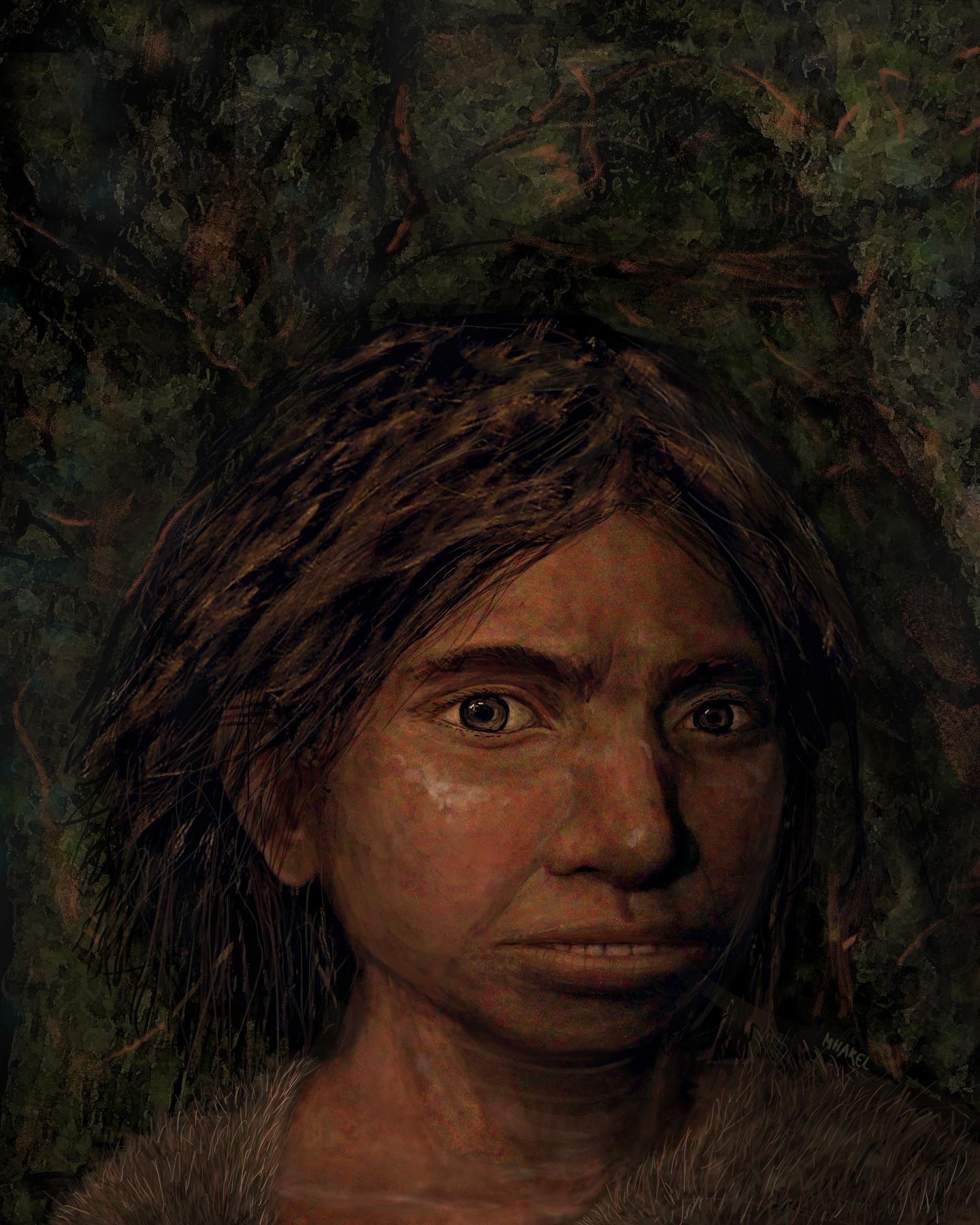 While the Denisovan DNA sequence potentially bears ample information on its anatomical features, our current ability to decode these data is very restricted. A direct approach is to examine the biological consequences of substitutions that alter protein sequence. However, less than 100 fixed nonsynonymous substitutions distinguish MHs from the Denisovan and Neanderthal, whereas the remaining ∼30,000 fixed changes are noncoding or synonymous (Prüfer et al., 2014). Although many of the noncoding changes are likely neutral (or nearly so), many others probably alter gene activity and may be highly informative to anatomy. However, pinpointing such variants is notoriously difficult. A possible approach to circumvent this is to predict the combined effect of SNPs that are known to be associated with various traits. Prediction accuracy for traits such as skin, hair, and eye pigmentation exceeds 80% in Europeans (Walsh et al., 2013), but for the vast majority of traits, genome-wide association study (GWAS)-based predictions reach substantially lower accuracy levels (Price et al., 2015), including in facial morphology (Brinkley et al., 2016, Cole et al., 2016, Erlich, 2017, Liu et al., 2012, Shaffer et al., 2016). Moreover, the ability to extrapolate European-based GWASs to non-European populations was shown to be very limited (Martin et al., 2017). Perhaps most importantly, GWASs are based on within-population variability, which usually reflects variants that emerged more recently. However, older variants that separate more deeply diverged lineages and variants with considerable phenotypic effects are more likely to reach fixation and are therefore unlikely to be pinned down in GWASs, even if their effect is substantial (Martin et al., 2017, Price et al., 2015). Together, these factors limit the applicability of GWAS-detected variants in morphological analyses of deeply diverged groups, such as the Denisovan.
Ideally, to further the understanding of Denisovan anatomy, one would strive to directly measure gene expression, which is more readily interpretable than noncoding sequence changes. However, RNA molecules rapidly degrade in ancient samples and are unavailable for sequencing. Therefore, we used DNA methylation, a key regulatory layer of the genome, as a proxy for gene activity. Here, we developed a method that compares the Denisovan DNA methylation patterns to those of MHs, Neanderthals, and chimpanzees and infers which genes may have become up- or downregulated along each lineage. Next, we linked these changes to potential phenotypic alterations. We did so by analyzing phenotypes that are known to be incurred by loss-of-function mutations in these genes and could therefore be roughly paralleled with reduced activity. Importantly, unlike previous efforts to make quantitative morphological estimations (Claes et al., 2014, Erlich, 2017, Lippert et al., 2017), our aim was considerably more modest; we strove to reconstruct a qualitative skeletal profile by predicting traits that are divergent between the human groups and—when possible—to determine their direction of change. Our rationale was that providing accurate magnitudes of anatomical changes is infeasible mainly because precise activity levels of archaic human genes cannot be determined, and even in present-day samples, the quantitative contribution of each gene to the trait is currently impossible to predict. We quantified the accuracy of our method by applying it to the Neanderthal and the chimpanzee and then comparing our predictions with the known morphology of these groups. We show that we reach prediction precision of 82.8% in reconstructing traits that separate Neanderthals and MHs and 87.9% in predicting their direction of change. In the chimpanzee, we reach a similar performance, with 90.5% precision at predicting which traits are divergent and 90.9% in predicting their direction of change. By applying our method to the Denisovan, we propose a methylation-based profile of Denisovan morphology.