Post by Admin on Feb 2, 2020 21:30:15 GMT
Former Russian figure skater Ekaterina Kurakova made her debut this season in competitions under the flag of Poland. student of Brian Orser told RIA Novosti about life in this country and Canada, how Evgenia Medvedeva, Alexandra Trusova and even haters can motivate, and when to eat chocolate.
http://instagr.am/p/B5uyddUpODJ
Poland is good people, and Canada is squirrels, raccoons and skunks.
- It has long been a stereotype that the Poles do not like Russians.
- Not true! I was also told about this, but when I came to Poland, still representing Russia, I felt the exact opposite. Once a taxi driver found out that I was Russian, and began to remember the language and try to speak Russian with me. The past generation of Poles did learn Russian language without fail. Many still remember him, read poetry. And now everyone admires that a Russian girl came to them and learned Polish. Therefore, it seems to me that dislike for Russians in Poland is all a stereotype and a lie.
http://instagr.am/p/B73nI8GJ4xo
- Have you already learned Polish?
- Yes, especially in the summer I gained a language form. She opened a Google translator and went to Starbucks. Soon, she began to speak calmly, without any problems for understanding and intention to express something. The interview has already been given in Polish, even on television. I visited Poland often this year, because the process of applying for a Canadian visa was not quick, so I stayed there for almost three months.
- What do you like most in this country?
- I really like the city of Torun in which I live. So small, beautiful, European, where it's nice to walk. And I also like the people who surround me. They are all so kind and lovely, they always help and support me.
- Did you encounter a negative reaction after you decided to go to speak for a new country?
"There is practically no Haight." Sometimes it happens, but I try not to pay attention to it. Everyone makes their choice. And the negative in me does not settle, because I have a positive attitude towards everything. By the way, there is a hat, to which I treat with understanding.
http://instagr.am/p/B6v4At8pm_8
- What is it like?
- Someone will write a lot of bad words and point out a mistake. I miss the abuse, but I can apprehend the specifics quite adequately. Someone may not like that I took few steps during the rental. I agree, it happens, and with Brian we begin to fix it all. Sometimes such a hat motivates. In general, Instagram wrote a lot of things to me.
- Does Toronto always have a positive atmosphere in Cricket Club?
- I think so.
- Who creates it?
- Together. All the coaches and athletes on the ice are very friendly. Everyone is sympathetic to each other. We can easily come to the coach and talk not only about sports, but also about life. If something bothers me, I can share it with Brian. True, until I went to him with some kind of depression in my soul. They talked about the weather more often, but somehow he shared with me that his leg hurts. After we talked about age ...
http://instagr.am/p/B5AioV7pln5
"Are you Russian to him?"
- Not. I represent Poland. But we don't have such a "Hey Japanese!" or "Hey, Russian!". Brian treats every skater as his own child. He knows how to take care.
- With whom have you developed particularly friendly relations?
- I do not want to brag, but sometimes I happen to be a local psychologist. Friends often come to talk to me, but I can say good words and hug. It happens that someone will come up to me on the ice and say: "Oh, Kat, I'm tired." "Well, get ready! You're the best!" I say, and he is going to do another five quads. But I'm not talking about Hania right now. I communicate well with Yuzuru, but he is not such an open person. He is more in himself. We greet each other, exchange polite questions, but we don't talk about everyday affairs.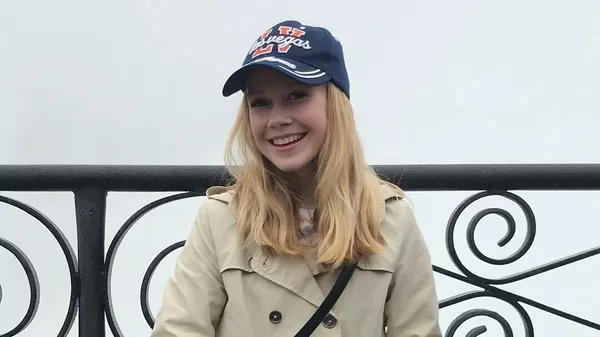 - Where is it more pleasant for you, in Canada or Poland?
- I do not know. Everywhere its advantages. At Cricket club, the training process is organized at a high professional level. This is the best option for training. Yes, and with Brian, a very warm relationship. And in Poland, I am helped by a wonderful technical specialist and trainer of dancers Silvia Novak-Trebacka, and I also have many friends there, she is closer to Russia and my mother or grandmother comes to me more often. In Canada, I sometimes live alone.