Post by Admin on Feb 12, 2016 5:51:16 GMT
Zoroastrianism was founded by the Prophet Zoroaster in ancient Iran approximately 3,500 years ago and those who are descended from the Indo-Aryans such as "Yazidis" retained or re-borrowed some practices and concepts from Zoroastrianism from ancient times. The Yezidis are racially similar to Kurds whose R1a frequency is around 11-12% and the name "Yezidi" comes from the ancient city of Yazd in Iran. 11.5% of male Ashkenazim were found to belong to R1a1a, the dominant Indo-European haplogroup in Eastern Europe and Russia, and it's plausible that the Jews and Yazidis share a common Indo-Aryan ancestor, which explains why Judaism borrowed heavily from Zoroastrianism.
Only a few genetic studies have been carried out on Kurdish groups. Previous genetic studies of classical markers (Cavalli-Sforza/Menozzi/ Piazza 1994) indicated a genetic proximity of Kurds to other Middle Eastern populations. Comas et al. (2000) found close European affinities for Kurdish matrilineal lineages while studying the Kurds living in Georgia. Richards et al. (2000), analysing the same genetic markers among Kurds from Eastern Turkey, found that some lineages in Kurdish data set possibly originated in Europe and were associated with back- migrations from Europe to the Near East. Wells et al. (2001) who inves- tigated the distribution of male (Y) chromosome markers in a group of Kurmanji Kurds living in Turkmenistan, has not made any specific in- ferences about the history of this group. Nebel et al. (2001) while studying patrilineal lineages among different groups from the Middle East, found close affinities for the Kurdish sample from northern Iraq to other Middle Eastern groups. Quintana-Murci et al. (2004) studied 20 Kurds from Western Iran and 32 of them from Turkmenistan, among others from Iran, Pakistan, and Central Asia, but did not come to any specific conclusion. Nasidze et al. (2005) studied Kurdish groups in Georgia and came to conclusion that during the migration into the Caucasus they experienced a bottleneck effect, and since that time have not undergone detectable admixture with the Georgians.
A Yazidi refugee child in Zakho, Iraq
Hence, the Yezidi community has been strongly isolated from other ethnic and religious groups during at least 7-8 centuries. In the frame- work of this paper, we attempted to elucidate the following points re- lating to the genetic history of this ethnic group: (a) Is it possible to get from the existing data any serious evidence on the common origin of the Yezidis and the Kurds? (b) To what extent long-term reproductive isolation has reflected on the genetic proximity between the Kurds from North Iraq and the Yezidis living in Armenia? (c) Are there any specific features in male lineages for the Yezidi population living in Armenia? DNA samples were collected during 2000 and 2001 from 202 Yezidi males, unrelated at the paternal-grandparental level in six mountainous villages located in central part of Armenia. Comparative data on 95 Kurds were taken from the studies of this community in Northern Iraq (Nebel et al. 2001; Birkman et al. 1999). All samples were screened for 18 genetic markers on male sex chromosome.
The results demonstrate that the Yezidis living in Armenia significantly differ from the Kurds. In the same time, both groups display strong evidence on their Mediterranean origin, bearing in their gene pool the genetic signature of Neolithic farmers (Quinta-Murci et al. 2001): 40,0% of Kurdish lineages belong to this major genetic group, whereas the corresponding figure in the Yezidis is 41,6%. The incidence of the next frequent genetic group displays notable difference between two groups―16,8% in Kurds and 28,2% in Yezidis living in Armenia. The two datasets share only eight lineages out of 94 identified for the pooled sample of the two populations. Among these only two are modal, defined as that occurring in any population at a frequency greater than or equal to 10%. The Kurdish and Yezidi modal lineage is shared with neighbouring or Middle Eastern populations, and also is one of the modal lineages in Turkey and Azerbaijan Republic, and in some geographical groups of Armenians (Weale et al. 2001). In contrast, another Yezidi modal lineage is specific to this population, as its frequencies in other neighbouring ethic groups from the South Caucasus and Middle East are extremely low or even absent (Nebel et al. 2001; Weale at al. 2001; Nebel et al. 2000).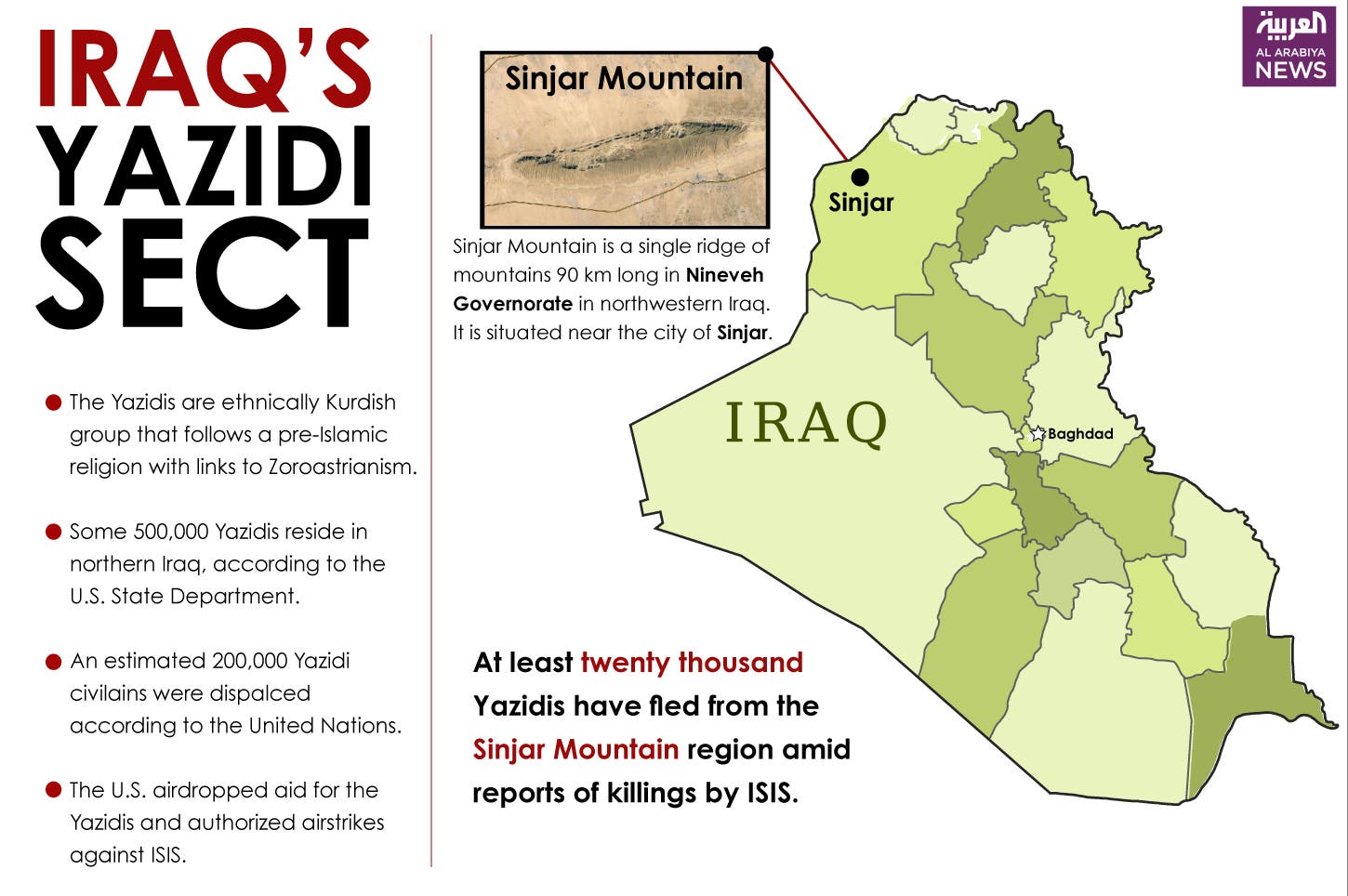 Meanwhile, this lineage is encountered in Kurds at a very small frequency. It is interesting that the major group to which this modal lineage belongs, has just two sources (founders) in the Yezidis, which may reflect that only two clans took part in further spread of this lineage. Genetically, the Yezidi community is significantly less variable than the Kurds. There are at least three reasons causing this difference. Firstly, it could be created at the initial stages of Yezidis' religious community development due to limited number of people involved in this group and, as a consequence of cultural isolation, rather high rate of inbreeding. Secondly, it might be originated in the course of numerous migrations from Iraq to Turkey and, further, to Armenia. It might be suggested that most members of genetically related families (clans) have migrated from one region to another. The third reason causing de- crease of variability is that the Yezidi community in Armenia is religiously and culturally isolated with only small genetic flow from the Yezidi community living in Georgia―both having been, in fact, parts of the same group of migrants to Transcaucasia. Therefore, smaller genetic diversity of patrilineal lineages in Yezidis could be considered as an inherent feature of the population caused by cultural traditions and the historical destiny of the population. In general, these peculiarities result in significant difference between the two populations considered.
Yepiskoposian, Levon et al.. "Genetic Affinity Between the Armenian Yezidis and the Iraqi Kurds". Iran & the Caucasus 14.1 (2010): 37–42.