Post by Admin on Jun 12, 2019 6:34:33 GMT
The Russian Ministry of Sports has approved the skaters nominated for Team Russia 2019-2020. The team this season will have a very different look to the previous one.
With so many ladies vying for places on the squad, there were some that missed the cut. The Russian ladies have 12 spots on the Grand Prix circuit next season, but with seven ladies on the list below, it could be that two skaters will get one each, or one person will get two — and the other will not be assigned.
With three of the seven ladies moving up from the junior ranks, it was expected that a number of the seasoned veterans who might have hoped for a place on this team would not get one. However, as in previous seasons, it is possible that some of the other ladies will be assigned to Senior B events and other competitions as the year progresses.
Anastasia Mishina and Alexander Galliamov, the reigning Junior Grand Prix and World Junior pairs champions, have also made the leap into the senior ranks and earned a place on this team.
In ice dance, Sofia Shevchenko and Igor Eremenko, the 2019 World junior bronze medalists, will compete as seniors this season. They, along with Annabelle Morozova (the daughter of coach Nikolai Morozov) and Andrei Bagin, were assigned to the reserve list.
Ladies: Alina Zagitova, Evgenia Medvedeva, Sofia Samodurova, Elizaveta Tuktamysheva, Alena Kostornaya, Anna Scherbakova, Alexandra Trusova
Reserve: Anastasia Gubanova, Slanislava Konstantinova
Men: Dmitry Aliev, Mikhail Kolyada, Andrei Lazukin, Roman Savosin, Alexander Samarin
Reserve: Sergei Voronov, Makar Ignatov, Alexander Petrov, Anton Shulepov (who recently married Alena Leonova)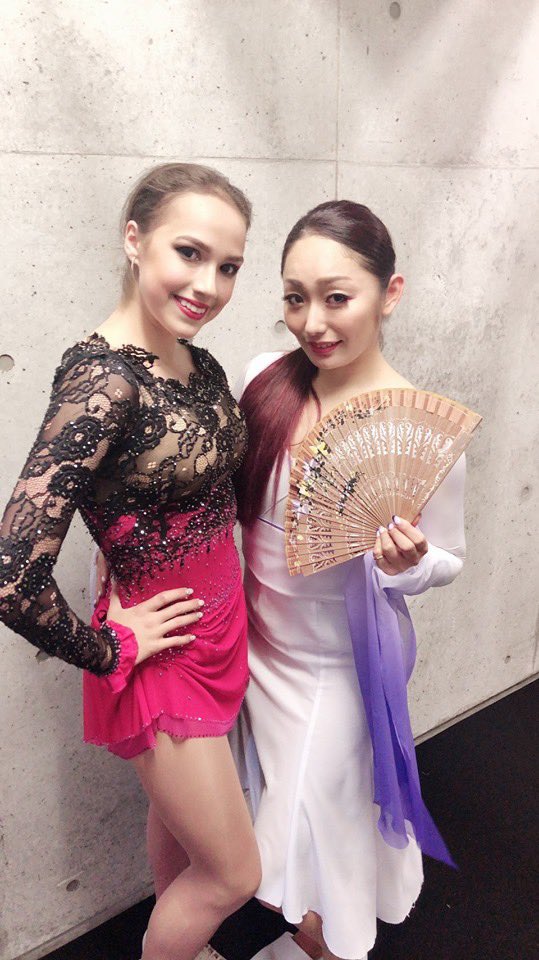 Pairs: Alexandra Boikova/Dmitry Kozlovskii, Alisa Efimova/Alexander Korovin, Natalia Zabiiako/Alexander Enbert, Anastasia Mishina/Alexander Galliamov, Daria Pavliuchenko/Denis Khodykin, Evgenia Tarasova/Vladimir Morozov
Reserve: Lina Kudryavtseva/Ilya Spiridonov
Ice Dance: Sofia Evdokimova/Egor Bazin, Tiffany Zagorski/Jonathan Guerreiro, Betina Popova/Sergey Mozgov, Victoria Sinitsina/Nikita Katsalapov, Anastasia Skoptova/Kirill Aleshin, Alexandra Stepanova/Ivan Bukin
Reserve: Annabelle Morozova/Andrei Bagin, Sofia Shevchenko/Igor Eremenko, Anastasia Shpilyeva/Grigory Smirnov