Post by Admin on Mar 5, 2020 1:44:03 GMT
Mickey & Minnie's Runaway Railway has officially opened at Disney's Hollywood Studios. Disney's first ride-through attraction featuring Mickey and Minnie Mouse is now at Walt Disney World Resort in Florida.
The innovative attraction features a recreation of the Chinese Theatre, taking guests inside the world of Disney Television Animation's Mickey Mouse cartoon shorts.
"Mickey & Minnie's Runaway Railway is a crowning achievement in the multiyear transformation of Disney's Hollywood Studios," said Walt Disney World president Josh D'Amaro.
"What was once a theme park that took you behind the scenes, now puts you in the center of your favorite stories," added D'Amaro.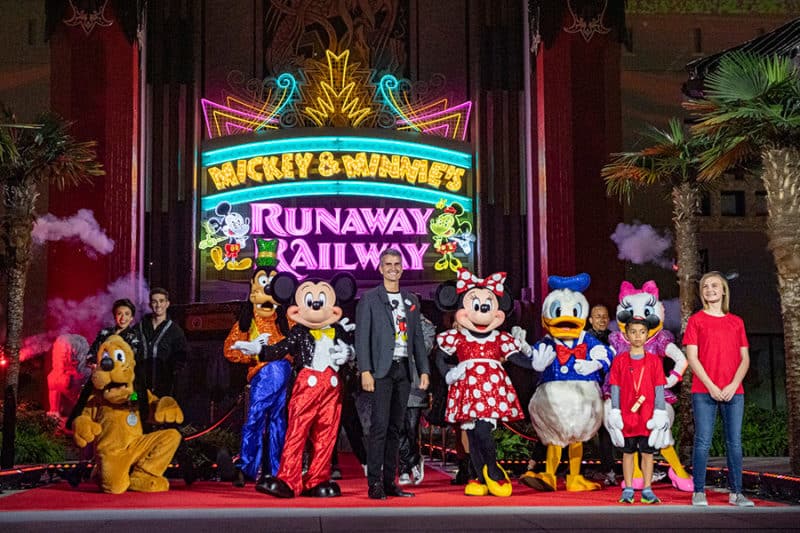 It also boasts an original story by Walt Disney Imagineering, 'Perfect Picnic', as well as the new song, 'Nothing Can Stop Us Now'.
In the story, Mickey and Minnie attempt to find the best location for a romantic picnic, taking their red convertible for a drive through Runnamuck Park.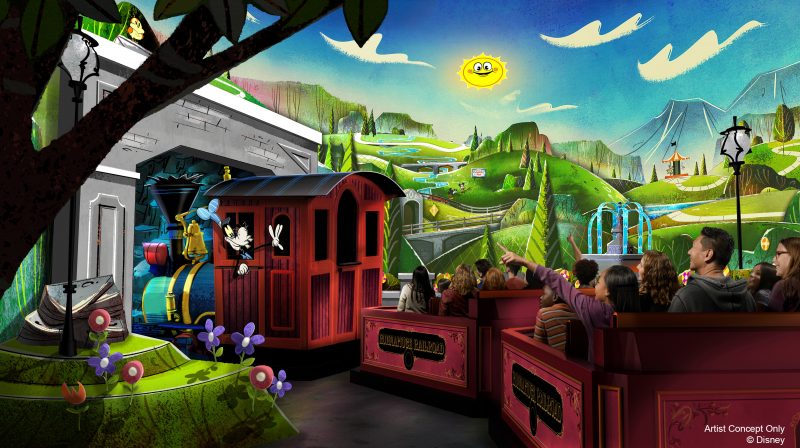 However, when the car hits a bump, Pluto flies out of the trunk and mayhem ensues as guests join Goofy on a train ride on the Runnamuck Railroad.
Guests will visit a carnival, avoid a twister, escape an exploding volcano, dive over a waterfall, and stampede through the Wild West.
The first thing attraction-goers will see when they first enter the ride is a specially recorded episode of the Perfect Picnic. From there, riders get in their cars, which will split as they move through the wacky world inside, seeing different scenes of Mickey and Minnie trying to save the day. Some of the scenes include a neon carnival, underwater scenes and even a brand new character – a bird called Chuuby.
Other characters that make an appearance include Donald and Daisy Duck, Goofy, and Jackhammer Pete. The coolest part is that the way that the carriages split and change means you'll sit in a different place each time, and you get to see something different too.