Post by Admin on Aug 15, 2020 19:14:00 GMT
It's similar in concept to other home cooking shows that celebrities have executed themselves during the pandemic, like Alton Brown's "Quarantine Quitchen," the self-shot "Amy Schumer Learns to Cook," and Iliza Schlesinger's "Don't Panic Pantry," but is the first quarantine cooking show produced by major network.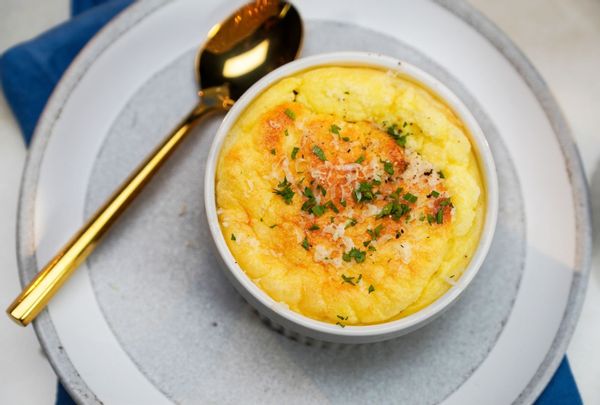 "This was very, very different — different than anything I've ever done in my career or that my production company had ever attempted," executive producer Aaron Saidman told Salon. "It was our first COVID production."
Saidman, who is known for his work on numerous reality and nonfiction series ranging from "American Idol" to "Indian Matchmaking," discussed the challenges of creating a show in the middle of a pandemic and Gomez's desire to present an authentic cooking experience — kitchen fires and all.
The following conversation has been lightly edited for length and clarity.
What sparked the idea for the series?
This was early days for the quarantine and sheltering in place in California. Like the rest of us, Selena found herself at home more than ever and found herself in the kitchen, specifically, more than she ever thought and developed a desire to know how to be better in the kitchen and to make healthy, delicious meals.
And by her own admission, she's not necessarily an expert in the kitchen. You know, she is amazing at many, many things. She is a genuine talent in so many areas, but I wouldn't say the kitchen is one of them. I think she would agree. So there seemed to be a genuine need and something was certainly born from COVID and from all of our being at home.
It turned into something where the viewer would get takeaways themselves about how to make these meals and something where Selena could be completely disarming, unfiltered, unrehearsed and unscripted — just be herself in the kitchen learning from these expert chefs.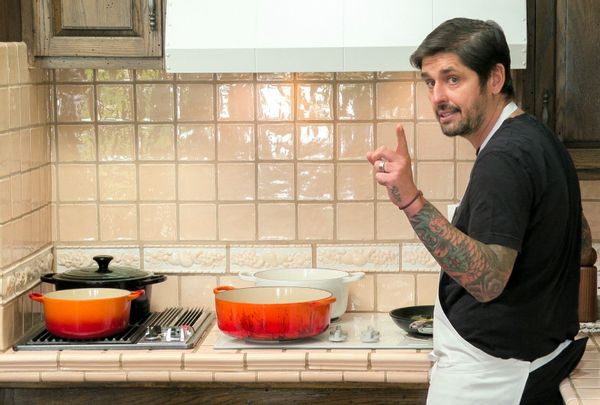 So on one hand, there is nothing terribly funny about COVID, of course; on the other hand, this is escapist fare, if you will. She is having a lot of fun making these meals and getting this expert advice. And if the goal for the viewer is to have fun with her and go on that journey with her — either vicariously or in trying to make those meals yourself — you can absolutely do that. Or if you just want to watch a fun cooking show with Selena Gomez, I think it works in that regard as well.
Right — and that's something I want to return to in just a moment. But can we pull back and talk about some of the realities of producing a show in the quarantine. You've served as a producer on a ton of different reality and nonfiction series. Could you explain how the filming of this show was different than your average television show?
Well, this was very, very different — different than anything I've ever done in my career or that my production company had ever attempted. It was our first COVID production. So, rule one was "do no harm and put no one in harm's way." So safety I think was paramount across the board. Not just for Selena's safety, I should add, everyone's safety.
That was our number one priority. You know, people's health and safety is way more important than any single television show.
So the task was, can we do something fun and entertaining, but completely safe with brand new protocols that we had never implemented before? And I can bore you with some of the details . . .
Please do.
So intrinsic to the conceit of the show is that, of course, Selena is in her kitchen in her own home with the other people that are sheltering in place with her, and we didn't want to compromise that area. So we went in, we sanitized everything when she wasn't in her kitchen. A crew rigged all of the remote cameras — and there are many — that we set up in and around her kitchen. Then we sent a crew back in to do further sanitizing and then we left. No one was ever in the kitchen space with Selena.
Once we did that setup, we remotely showed Selena how to turn on all the cameras and were able to remotely check to make sure everything was technically working. From there we proceed to produce the show from outside with a crew of 10 people or less. There were never more than 10 total people outside her house.
Everyone was socially distanced six or more feet apart from the next crew member, you had your own pre-packaged craft services, your own masks, your temperature was taken when you showed up to set and then periodically throughout the day.
Selena did her own hair and makeup — people may be surprised to learn that. I think she did a great job.